The Studio Experience Elevates UCSF Document & Media's Services
---
Published on June 07, 2018
---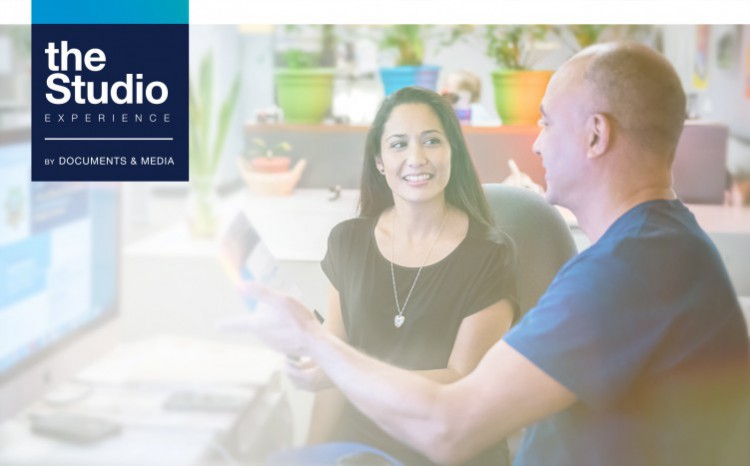 UC San Francisco Documents & Media (DM) is taking its role in media production for the University seriously by bridging current successes in print production and print management with renewed digital offerings, with a particular focus on innovation and sustainability.
While traditionally thought of as an in-house print shop, DM Manager Mike Brower and his team are doubling down on a holistic approach to services by reimagining what it means to be a modern media production department where the best research, the best teaching and the best patient care converge to deliver breakthroughs that help heal the world.
"The modernization of the department's core services is a strategic effort to meet the expanding needs of the organization," Brower said. "We intend to meet the needs of the organization well beyond the high-quality print production and print management services that we are known for. We are a design department, a photo/video studio, a web and integration development house, and a print studio wrapped into an inclusive service set."
With that in mind, The Studio Experience by DM represents their initial effort in evolving services to help underpin UCSF Campus Life Services Business & Technology Solutions Executive Director Cindy Yoxsimer's focus on UCSF's True North Pillars of innovation and resource stewardship. For the campus community, this cross-channel set of services translates to easier to access and more cost-effective solutions than those provided outside of the university. For more information and to register for consultations, VISA gift cards, and FastPay giveaways visit theStudio.ucsf.edu to connect with the team.