Take the 2021 UCSF Commute Survey and You Could Win a Prize
---
By Robert Hood on October 21, 2021
---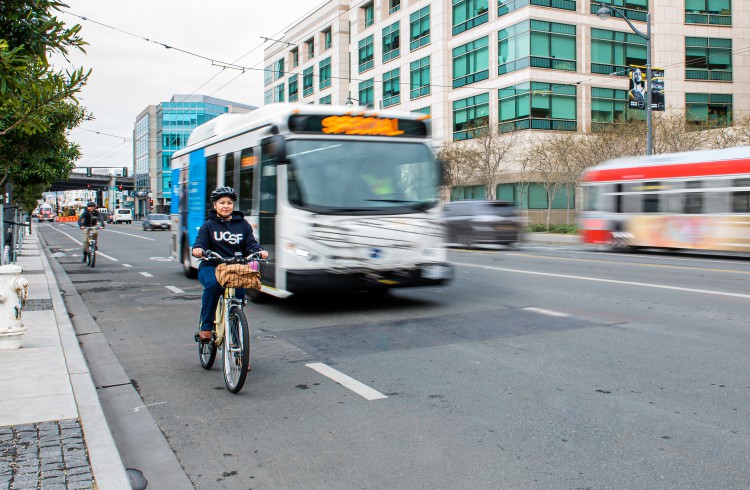 Marco Sanchez, UCSF Documents & Media
How do you get to work at UCSF? Whether you work remotely or on-site, Transportation wants to hear from you in the 2021 UCSF Commute Survey. Members of the UCSF community who complete the survey have an opportunity to win $100, $50 or $25 Clipper Cards.
Last year's survey recorded the pandemic's impact on UCSF's commute patterns and anticipated post-pandemic commute needs and routines. More than 4,200 UCSF staff, faculty, and learners participated in the survey.
The information gathered in the annual survey is used to guide university-wide decision-making about Transportation programs and services. In addition, the data measures progress toward UCSF sustainability goals by tracking the amount of greenhouse gases emitted from the cars we drive and supports Transportation's efforts to promote more sustainable modes of transportation.
This year's survey takes about five minutes to complete and has several questions related to remote working. To take the survey, visit the link.