Retirement Blooms for You See Flowers Owner Pam Jackson
---
By Robert Hood on April 01, 2019
---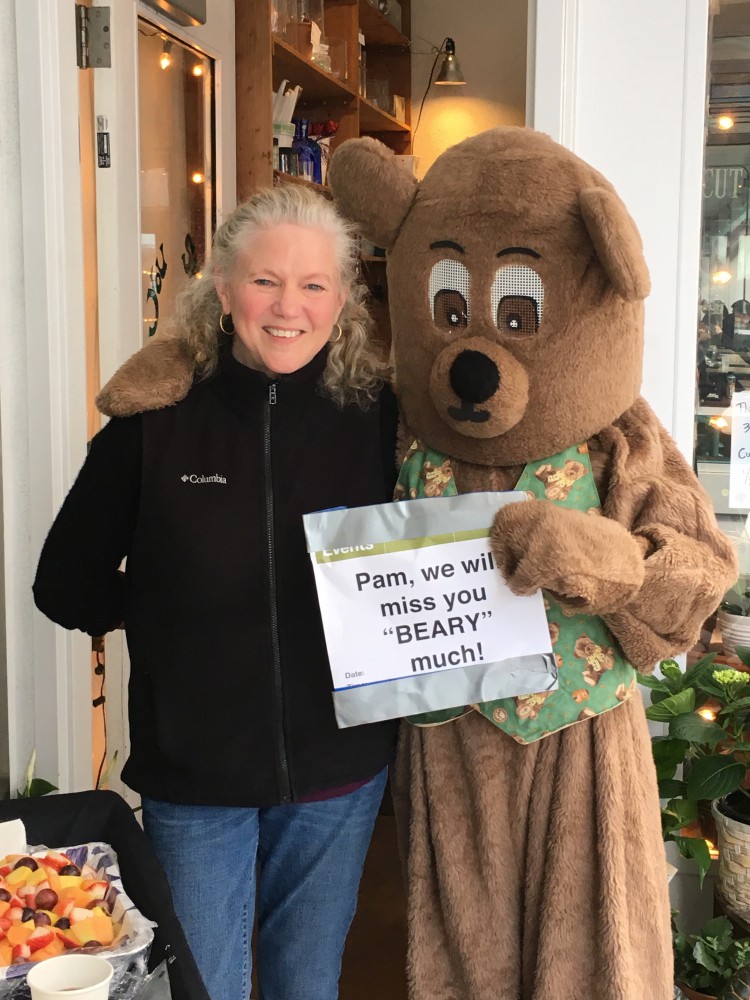 As Pamela Jackson reflects on 25 years of serving the UC San Francisco community as owner of You See Flowers at Parnassus, she smiles when thinking about her relationship with the customers.
"Everyone in the UC community has been so nice," said Jackson, who is retiring. "I have so many repeat customers and I've been fortunate to build great relationships. I will truly miss everyone at Parnassus."
Jackson has purchased a cottage in gold country and will be in semi-retirement. "I can't be idle, but I'm not certain what I'll do," she said. "I know I'll be doing some gardening."
Lucille Shi will be the new owner of You See Flowers. Shi has been working with Jackson for a few days a week since January to make beautiful arrangements and get to know the customers. She is excited to become part of the UCSF community. "We wish Pam much happiness in her retirement and thank her for making UCSF more beautiful for 25 years with her flowers," said Retail Services Manager, Tamara Villarina.
Jackson became a florist by chance. When she moved to San Francisco with her partner in 1983, she worked with her mother-in-law creating flower arrangement's in her mother-in-law's basement. She soon found a part-time job working for the former owner of You See Flowers and took over the business in 1995.
The business was briefly closed in when they remodeled the Memorial Union and she moved into the new space in 1997.
Jackson said two-thirds of her customers are UC employees and she works closely with the university's catering service to provide flowers for various events. "They are probably one of my biggest customers," she said.
Twice a week, Jackson drives down to the San Francisco Flower Mart in the South of Market Neighborhood to purchase flowers. "They have the best flowers in the city," she said.
When it comes to favorite flowers, Jackson said she likes peonies and roses. "Roses are so beautiful and it's such a classic flower." In the spring, she likes arrangements that include hyacinths, tulips, and daffodils.
"I'll miss the shop and the relationship I have with the UC community," she said. "But it's time for me to move on to the next chapter in my life."