New Transportation Services Website Aims to Make Your Commute Easier
---
Published on January 19, 2018
---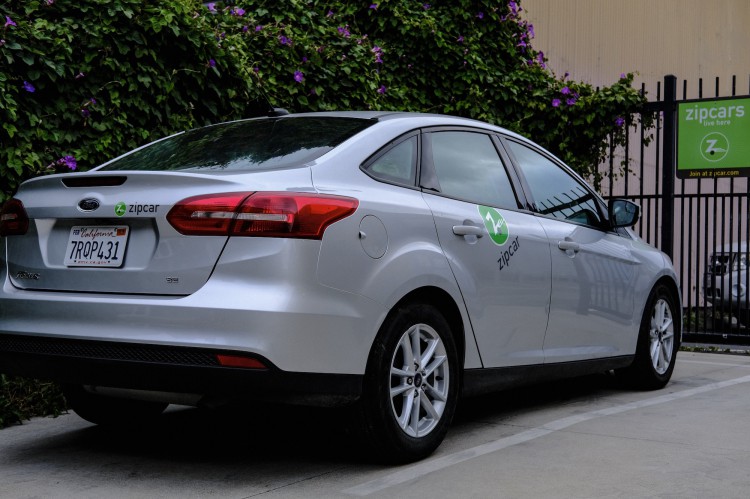 A new website launched by UC San Francisco, Transportation Services, will help you save time and money on your commute and might just improve your health and help you reduce carbon emissions at the same time.
"The new MyCommute site is a comprehensive source of commute information that applies to the UCSF community," said Phillip Kee, rideshare coordinator for Transportation Services. "It's fully integrated with UCSF's fleet of shuttles, vanpools, and carpools and provides the most up-to-date information on alternative transportation options."
Kee said the site was launched to provide UCSF students and employees with a single place to find commute information. He said the site is poised to grow in time by adding more features that make it easier for the community to access the transit data they want. The site has added Strava biking and Scoop carpool app integration since it launched as a limited beta late last year.
"The site seamlessly incorporates information that is specific to UCSF and public transit data, so if you search for a carpool or vanpool, you know you'll be riding with another member of the UCSF community but, you can also easily see BART and MUNI predictions." In addition, specific campus data was integrated into the platform allowing specific buildings to be identified. "This could help the unfamiliar find a meeting on campus or even aide patients in finding their doctor's building before they come to campus," he said.
MyCommute is also integrated with MyAccess so users can take advantage of single sign-on. In the future, it will also be integrated with the UCSF Mobile App and Trip Planner. "This eliminates the need to bounce between various apps to plan your daily commute. Simply sign on to Myaccess, bookmark Mycommute, and you'll have all the parking, shuttle, biking, and rideshare information in one place."
Kee said Mycommute will also be fun. Users can earn badges and challenge coworkers. "In the future we really want to work with departments to run competitions that employees can compete in to see who has the greenest commute and other games."
"According to our UCSF 2017 Commute Survey, 26.1 percent of respondents drive alone to work," said Erick Villalobos, director of Transportation Services. 73.9 percent of respondents reported using alternative transportation modes including mass transit, walk/bike, UCSF shuttle, and vanpool/carpool to commute to work. "The mycommute.ucsf.edu portal is a user and mobile friendly tool designed to assist our campus and community easily connect to a variety of transportation options, and we hope the portal will encourage those who drive alone to work to try a new transportation option," said Villalobos.
For more information, visit the MyCommute site at UCSF Transportation Services.