Less Business Travel During Pandemic Leads To Lower Carbon Emissions at UCSF in 2020
---
By Robert Hood on September 24, 2021
---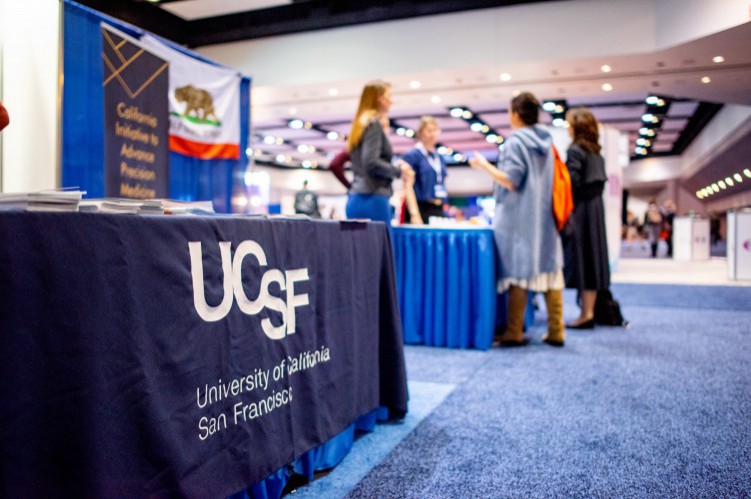 Like others around the world, the UC San Francisco community ditched planes and instead zoomed into national and international conferences and meetings during the pandemic, leading to a reduction in the university's business travel expenses and overall carbon footprint in 2020.
In fact, the reduction in C02 emissions associated with curtailed travel was a contributing factor in the university not needing to purchase carbon offsets in 2020. Businesses and governments purchase some carbon offsets to finance clean energy projects in developing countries to offset production of their own greenhouse gases. They are a practical and effective way to address climate change and encourage the growth of renewable energy.
"As we emerge from the pandemic and if business travel returns to more normal levels, we will likely need to purchase carbon offsets," said UCSF Sustainability Director, Gail Lee, who also serves as the UCSF representative on the UC-wide Carbon Abatement Technical Committee. "However, UCSF students have written an interesting case study that demonstrates the positive impact that reduced levels of business travel have had on our carbon footprint and suggests being more selective about business travel in the future."
UCSF students Stephen Ettinger and Colin Baylen, recipients of the UC President's Bonnie Reiss Carbon Neutrality Initiative Student Fellowship, studied UCSF air travel as a major source of the university's carbon emissions. Their study showed that, while UCSF reduced CO2 emissions in most areas, emissions from business travel rose steadily. In 2008, air travel accounted for eight percent of UCSF's total carbon footprint and, by 2018, it increased to nearly 15 percent.
Ettinger and Baylen proposed a plan to a group of UCSF leaders to provide clear guidance on which events and meetings should be attended in person and which could effectively be attended virtually. The reduction in the university's travel-related greenhouse gases during the pandemic supports their research that it is not necessary to attend all conferences in person and that carbon emissions associated with UCSF business travel could be reduced if UCSF travelers were more selective.
UCSF Energy Management Analyst, John Rosendo, said high-quality offsets that UCSF plans to purchase have been verified by a third-party and have completed a peer review process which is overseen by the UC Carbon Abatement Technical Committee. "Offsets can vary in quality, which is why UC has set up an evaluation process to ensure quality," he said.