Learn How to Save Money on Your Commute to UCSF
---
By Robert Hood on February 07, 2020
---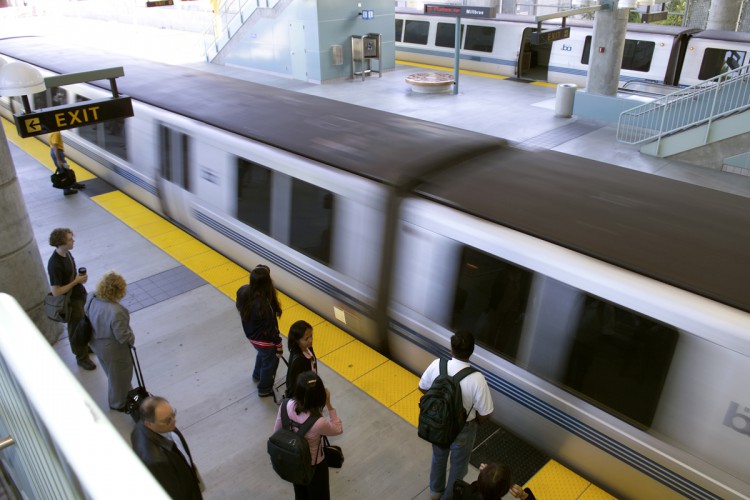 UC San Francisco Transportation Services will hold a series of webinars designed to help commuters save money on their daily commute.
The webinars will be held the week of Feb. 17 and are sponsored by Edenred Commuter Benefit Solutions. The webinars will help members of the UCSF community learn how to enroll in the program, how it works, and the different ways pre-tax benefit dollars can be used to offset commuting costs. Commuter benefits apply to mass transit, rideshares and qualified paid parking. To join one of the four webinars, go to the Edenred registration link. The webinar schedule is as follows:
• Tuesday, Feb. 18, 11-11:30am
• Tuesday, Feb. 18, 2-2:30pm
• Thursday, Feb. 20 11-11:30am
• Thursday, Feb. 20, 2-2:30pm
The commuter benefits program allows eligible UCSF employees to set aside payroll earnings on a pre-tax basis up to the limit set by the IRS for commuter expenses. After signing up for the program, UCSF Payroll deducts the amount specified by the employee from their pay before taxes are withheld. This saves employees money by reducing their taxable income. And, in good news for commuters, the IRS has increased the monthly pre-tax limit to $270.
"Save money when you ride Muni, BART, CalTrain, Lyft and Uber pool, and other public transit services," said Georgina Arias, transportation demand manager for UCSF.
For every new UCSF participant who registers by March 10, Edenred will work with Ideal Planet to plant a tree.
Getting started is easy:
1). Access your account at https://www.commutercheckdirect.com using the UCSF Company ID: 1550. The debit Master Card will be mailed to you.
2). "Place an Order," choose the amount you want deducted each month pre-tax from your pay for anticipated commute expenses.
3). Use the debit Master Card to pay for ridesharing, transit tickets, or to pay your parking vendor.
For more information about the UCSF Pre-Tax Savings Program, visit Transportation Services.