Kathleen Yumul Named Wellness Coordinator
---
By Robert Hood on March 03, 2019
---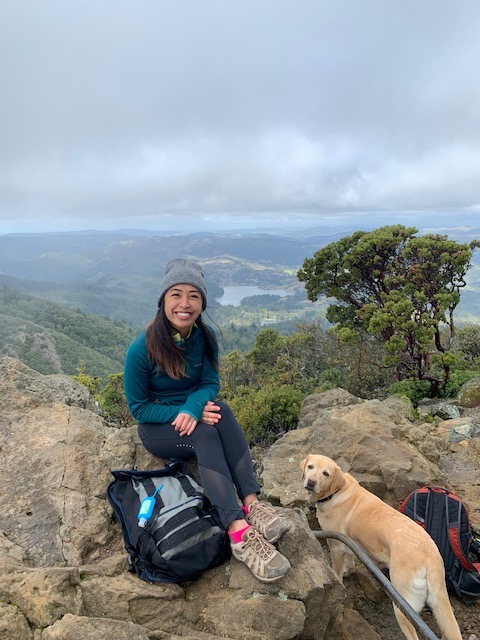 Kathleen Yumul has joined Wellness & Community as the new wellness coordinator. She replaces Laura Ishkanian, who is serving as associate director of Family Services.
Yumul is no stranger to UC San Francisco. Since 2015, she has worked as a supervisor at the Adult Referral Center & Cancer Services Referral Center at the UCSF Medical Center.
Yumul graduated from UC Davis and worked at the university in health education and promotion as the sleep, stress, and mental wellness assistant before moving back to the Bay Area. Yumul grew up in Pleasanton and graduated from Foothill High School.
"I'm really excited to be working on the UCSF campus," she said. "It's different than the medical center and provides an opportunity for me to work in health education, which I enjoy."
Campus Life Services Wellness & Community Manager Jennifer Mannix said Yumul is a great fit for the position and for CLS. "She has displayed a passion for wellness in the workplace coupled with enthusiasm and drive. We're happy to have Kathleen in our organization."
Yumul said she's excited to launch the new Employee Diabetes Prevention Program for faculty, staff, and trainees who have prediabetes or are at risk of developing type 2 diabetes. The year-long program provides the education and tools necessary to help individuals reach their health goals.
"Both of my parents are diabetic, so this is a personal issue for me," she said. "The beginning cohort for this program has been meeting weekly and they are making progress on their goals."
Yumul said her main goal this year is to increase employee participation in existing wellness programs and events and continue to create a culture of wellness in the organization.
"If we can look back a year from now and see a measurable increase in employee satisfaction and happiness then we know we've made progress toward our goals," she said.