International Women's Day Celebration
---
By Robert Hood on February 21, 2019
---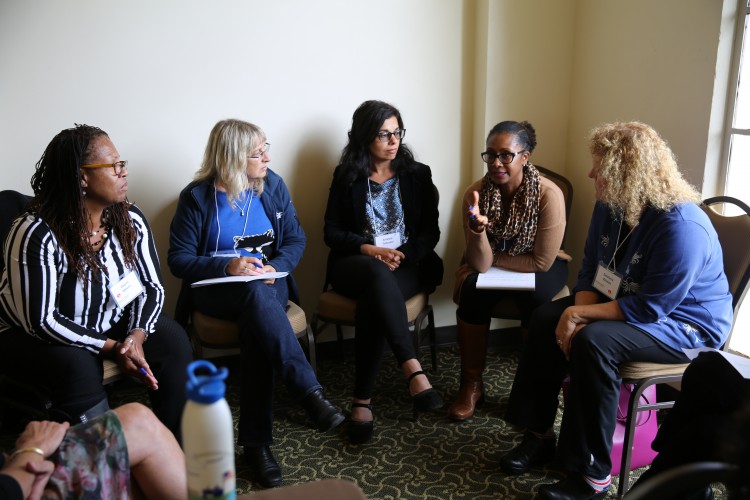 UC San Francisco's Wellness & Community in conjunction with the Committee on the Status of Women and UCSF Health are hosting the first ever International Women's Day at UCSF on Friday, March 8.
"We are very excited to be working with a number of different women's groups at UCSF to produce this day-long event," said Laura Ishkanian, associate director, Family Services. "Our goal is to celebrate, inspire and empower all women at UCSF with a series of diverse programming on this day."
The idea for the event came from the Great People Events Contest held last spring. The contest was sponsored by Campus Life Services Wellness & Community. For Nerissa Ko, MD, professor of neurology, and other members of the UCSF Committee on the Status of Women, the Great People Events contest helped them reimagine their campus-wide event celebrating the contributions of women at the university.
"We have partnered with women's groups at Zuckerberg San Francisco General Hospital and Trauma Center and at Mission Bay, but as small volunteer groups, we struggle with outreach and engagement in our vast multi-site campus," Ko said. "The Great People Events Contest gives us the opportunity to expand our vision."
Events will be held all day on March 8 at Parnassus, Mission Bay, Mt. Zion and Zuckerberg San Francisco General Hospital and Trauma Center. Highlights include:
* Katherine Stueland, chief commercial officer of Invitae, will be the keynote speaker in Cole Hall from 11:30am to 12:30pm (this will also be livestreamed). Stueland's talk will focus on the massive gap in female leadership in the healthcare industry, why this is important, and how we affect change to make room for more women to influence the business of health. Register here.
* A UCSF Leadership Panel featuring female senior leaders in Cole Hall from 12:30 to 1:30pm (and livestreamed). Register here.
Other sessions include a town hall showcasing the faculty climate survey results, a session on handling gender discrimination and microagressions, a workshop on negotiating, and an panel for managers/supervisors on lactation accommodations. Additionally, there will be complimentary yoga classes, Art for Healing workshops and guided meditation sessions.
Live streaming of many of the sessions will be available via a link on the International Women's Day website (link will be posted after March 7). Refreshments, resources and networking opportunities will be offered at MUEMC while refreshments will be offered at Mission Bay and ZSFGH as well. Drop-ins are welcome, but attendees are encouraged to register in advance for the various sessions. Registration links and more information are available on the International Women's Day website.