Great People Events: A World of Possibilities at UCSF
---
Published on July 02, 2018
---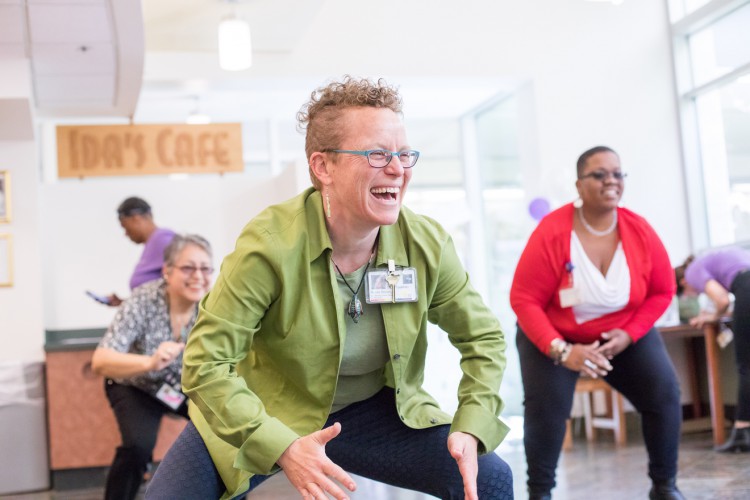 Susan Merrell
If you had the opportunity to create an event that builds community at UCSF, what would it look like? That's the challenge behind the Great People Events contest being launched by Campus Life Services Wellness & Community.
"We're really excited to see the creative ideas that celebrate what makes UCSF a great place to work, learn, teach, and discover," said Jennifer Mannix, manager for Wellness & Community. "We know our campus is full of creative people with fantastic ideas for events that promote a positive culture and build community. You dream it up and we'll make it happen!"
Contest entries are now being accepted for the pilot series of Great People Events. All events must be on campus and for UCSF faculty, staff, trainees and/or students.
"We'll pick five winners from the entries received and we'll fund their event and provide a team to help them organize," Mannix said.
Applications are available online and are open July 9 through August 17. A review committee will select the winners and notify them no later than November 1. All contest winners will work with a member of the Wellness & Community team to plan and produce their events, which must be held before July 2019.
The contest is open to all UCSF faculty, staff, trainees and students. Entries will be evaluated for impact, target population, budget and feasibility. The selection committee will aim for a diverse mix of events.
Mannix said Wellness & Community has a yearly budget for events to build community at UCSF. "This year, we are piloting a new approach where event ideas are dreamed up by the UCSF community for the UCSF community, rather than by our team. I'm really excited to see the creativity in these applications."
If you have questions about the contest, please contact .(JavaScript must be enabled to view this email address).
Wellness & Community is a newly created unit in Campus Life Services comprised of the units formerly known as Arts & Events and Living Well. To learn more about Wellness & Community, please visit their website.