Fostering Connections in the Digital Space
---
Published on August 02, 2021
---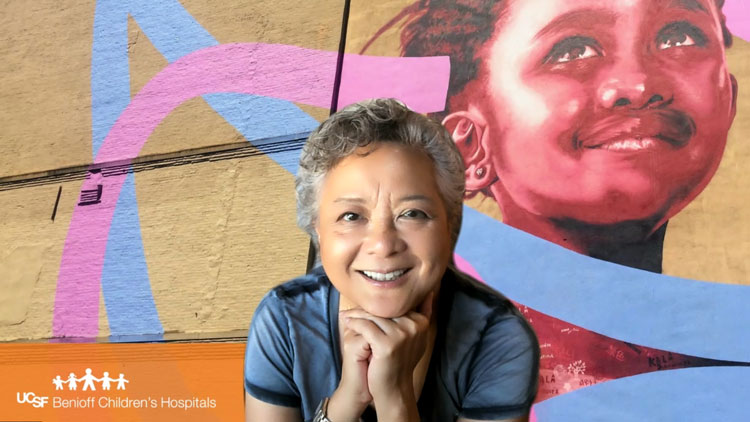 Sometimes it's the simplest things that bring people together. A genuine smile in the hallway. A "how was your weekend?" with interest in hearing a response. An unexpected invite to lunch. For The Studio, colorful Zoom backgrounds have become a way to make that connection with their audience and to help their audience connect with one another.

When The Studio, UCSF's boutique design and development team, began updating their website with culturally inclusive and time-sensitive Zoom backgrounds, they were deeply focused on engagement. "We were looking for simple paths to keep teams and individuals engaged across the organization, allowing for opportunities of self-expression and issue awareness as we navigated our changing work patterns over the last year," said Mario Carmona, general manager, UCSF Document and Media.

To the delight of the wider UCSF organization, the word is getting out on the joyful and thoughtful graphics, on-brand designs, and an editorial voice and message that highlight UCSF's shared true north values.

"Our audiences are responding to the authenticity of our designs and messaging. UCSF is known for its strong support of diversity and inclusion, but with our Zoom backgrounds around Stop Asian hate, Black Lives Matters, and LGBTQIA+ Pride, even our top leadership are using them. We are thrilled," said Brian Cosgrove, software engineering director, who manages The Studio team.

His excitement comes with good cause. The metrics for The Studio's web engagement now spikes up to eight times the typical seasonal load and the trend line continues to point upward.

In terms of engagement with leadership, the effort has been noticed. Throughout the pandemic, online events and meetings have been peppered with their designs. In the latest example, Sam Hawgood, chancellor of UCSF, adorned his Zoom video screen with the Juneteenth background, as he announced Juneteenth as an official UCSF holiday.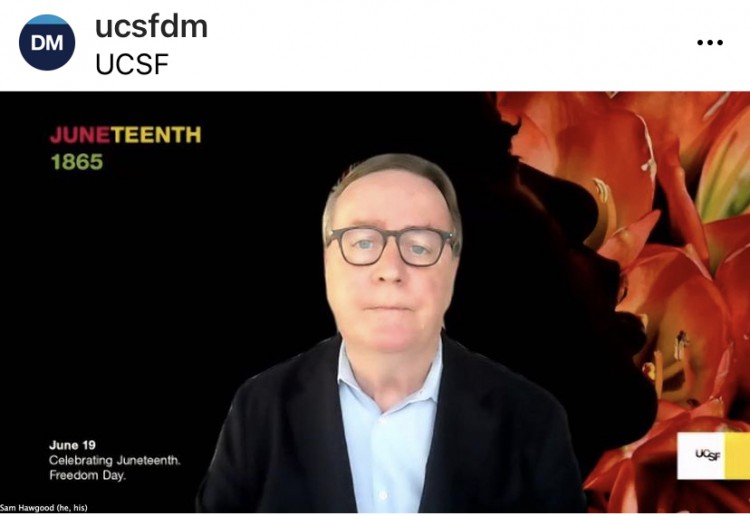 As we spend additional hours online, The Studio has demonstrated its expertise in that area. "Our digital expressions are avenues to connect with one another, express alignment with particular initiatives, but more than that, they act as legitimate channels," said Cosgrove.
-
The Studio team can assist other groups in developing their own unique digital channels and maximize their existing ones. They are currently open for small-to-medium-sized efforts and scheduling out Fall 2021 for larger initiatives.

Whether it's for the "little things" or grander in scale, the team can be reached through: thestudio.ucsf.edu