First-Generation Students Find Community Through Book Collective
---
By Robert Hood on August 09, 2022
---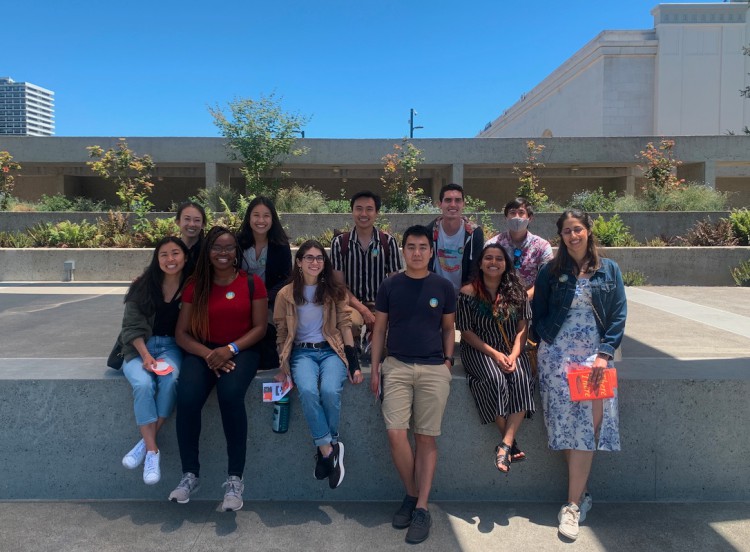 Cassie Xu
Cassie Xu, a student in the UC San Francisco School of Nursing, saw the need to bring first-generation students together and she did so through the magic of literature.
Xu launched the First Generation to College Book Collective as part of this year's Community Wellbeing Grants funded by Wellness and Community.
"The highlight was getting to know so many folks on a deep level over the magic of literature!" Xu said. "This was the first-ever student-led book club at UCSF. It was both extensive and exciting to build a space for first-generation students."
Xu said the pandemic highlighted the need for spaces that facilitate organic relationships, especially for historically underserved students. The new book club launched in January and consisted of small cohorts of students interested in creating a space to build connections and partake in conversations centered around first generation and intersectional identities.
The group shared an array of first-generation books including "There, There" by Tommy Orange; "Ordinary Girls" by Jaquira Diaz; "Educated" by Tara Westover and "The Leavers" by Lisa Ko.
"The winner, by unanimous poll, was Educated," Xu said. "We strongly recommend that one!"
While the pandemic provided logistical challenges such as creating virtual communities, ordering the safe delivery of books, organizing book pick-up at convenient hours for students with restrictive clinical schedules, and providing a safe space for first-generation students to interact over Zoom.
In May, the group was able to meet in-person and in June they worked with the UCSF First Generation Office to arrange an off-campus event at the Oakland Museum of California.
"This space would not have been possible without the support of the UCSF Wellness and Community Grant," Xu said. "It was fantastic to see so many of the faces that we'd seen over Zoom. It felt like meeting old friends!"