Facilities Services Earns National Recognition for First Impressions
---
By Robert Hood on March 01, 2019
---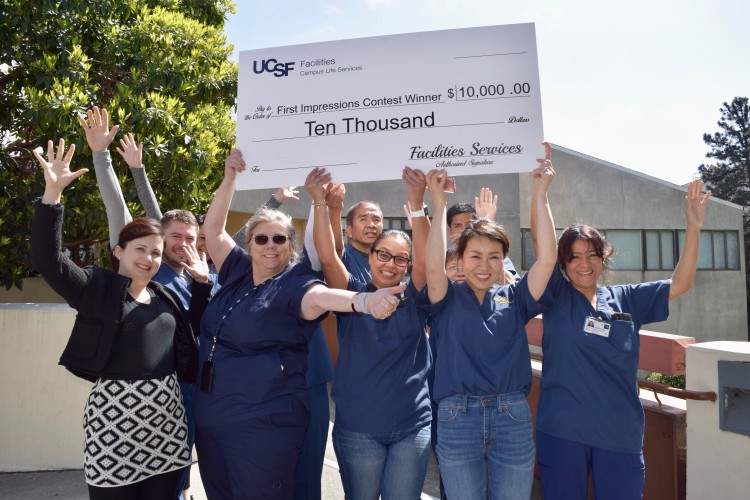 The popular Facilities Services Campus First Impressions Contest has received national recognition from the leading higher education facilities organization.
APPA: Leadership in Educational Facilities selected First Impressions for its Effective and Innovative Practices Award. The honor will be announced in APPA's Facilities Manager Magazine and at the organization's annual conference on July 15.
"I'm really proud of our entire facilities organization for this honor," said Assistant Vice Chancellor for Facilities Services, Jon Giacomi. "The First Impressions Contest has been well received by our campus community and is now being recognized nationally by the largest educational facilities organization."
First Impressions was launched in 2017 as a way for Facilities Services to work directly with the campus community to identify priority projects. Faculty, staff, and students were encouraged to send photos or a video and a short, written statement about how fixing up a public area would enhance campus life. The first contest received more than 50 submissions and 12 projects were chosen. Each project received up to $10,000 for improvements.
"We were surprised by the volume and creativity of the entries," Giacomi said. "It was a great way for us to interact with our campus customers and understand their priorities."
The 2018 contest also drew 50 entries and 12 winners were selected while winners of this year's contest will be announced by the end of April. Examples of past projects include landscaping commons spaces, improving building entrances, upgrading restrooms, and renovating student lounges.