Ethical Printing for Messaging Impact
---
By Mike Brower, Documents & Media on April 10, 2019
---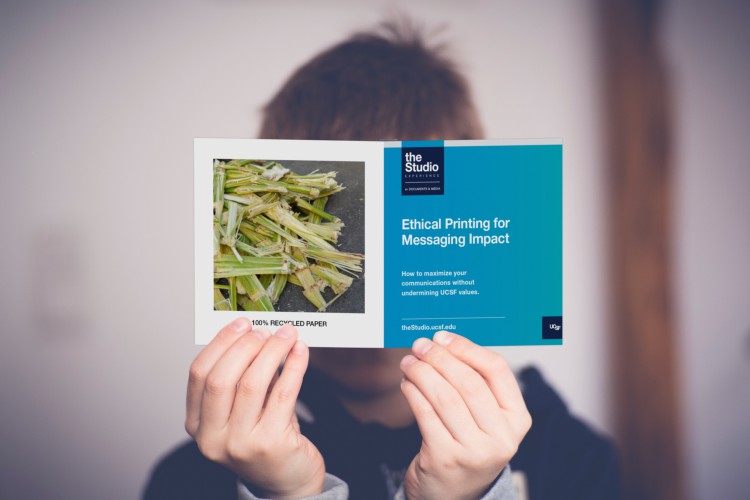 Reggie Sparks, Documents & Media
How to Maximize Your Communications Without Undermining UCSF Values
At UC San Francisco we heal those in need, educate and learn from one another, make life better here, and work to ensure that our efforts to reach audiences in the clinics, lecture halls, and offices, don't undermine our good intentions. The University of California system is committed to going zero waste by 2020. As part of that effort, we are having regular discussions on whether to print materials or go digital.
Why Print at All?
According to Forbes Magazine, Temple University created a study to analyze the impact of communications comparing individual responses between printed media and digital counter parts. Surprisingly, the digital messages did not resonate as strongly with individuals as the printed materials, with printed materials scoring more highly in review time, stimulation level, memory, desirability and perceived value.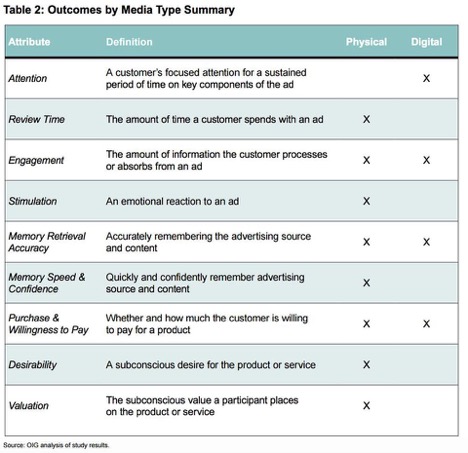 In another study, San Jose State researchers noticed something peculiar with digital readers, suggesting that the split-focus of a digital experience lessens the impact of what is being communicated.

"Screen‐based reading behavior is characterized by more time spent on browsing and scanning, keyword spotting, one‐time reading, non‐linear reading, and reading more selectively, while less time is spent on in‐depth reading, and concentrated reading. Decreasing sustained attention is also noted."

With communication being one of the critical keys to the successes across all cross-sections of UCSF, it follows that a pairing of both digital and printed media content would increase the likelihood that our messages resonate with a higher retention than pushing out digital-only versions of documents. This is especially true when looking at projects with goals of deep audience engagement.
How Should UCSF Print?
If messaging influence is truly amplified through printed materials, then we need to include them while ensuring that we do so smartly, sustainably, efficiently, conscientiously.

When considering the selection and production of your office supplies, posters, banners and other printed materials, rather than focusing solely on getting the most inexpensive product, or the most attractive, take the time to verify that the materials that you are selecting are sustainably made.

A few pointers to keep in mind:
1). Leverage recycled materials.
2). Explore treeless options, such as grass and sugarcane made papers.
3). Verify companies you choose adhere to the UCSF True North Pillars.
4). Consider using in-house expertise to help keep your projects aligned with larger institutional goals.
At Documents & Media, every day is Earth Day. We are green year-round and take great care in sourcing our materials sustainably offering tree-free paper and 100% recycled options as well. We live these ideals and would love to assist you with your projects. If you'd like to know more please reach out to us at .(JavaScript must be enabled to view this email address), 415-514-2054, or find us in UCSF Bear Buy as your preferred vendor.