UCSF Shuttle Service Increases Aug. 31
---
By Arleen Bandarrae on August 27, 2020
---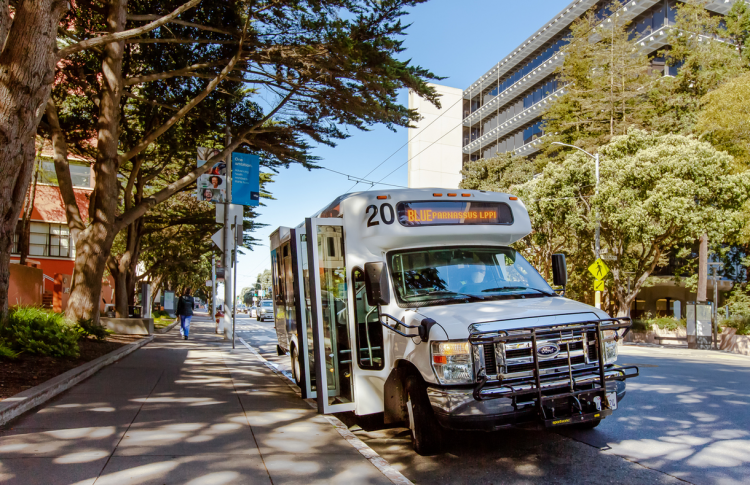 Beginning Monday, August 31, shuttle service will increase, including increased frequency and expanded service hours on select routes. These changes are based on rider demand and will provide more service to meet the needs of on-site workers, while maintaining a 12-passenger limit per shuttle to ensure space for physical distancing.
Following is a summary of service changes by route:
Grey Route (Parnassus Heights | Mission Bay)
* Increased shuttle frequency throughout the day.
Bronze Route (Parnassus Heights | Aldea)
* Extended service hours include an earlier start in the morning and later service in the evening.
Lime Route (Parnassus Heights | Buchanan Dental Center | BART)
Midday service will be added to accommodate passengers throughout the day.
MCB Riders: Connect to BART via Yellow or Lime Shuttle
The Purple shuttle between BART and MCB will be discontinued due to low ridership. Riders at MCB should catch the Yellow or Lime shuttle to travel to and from the 16th Street BART station.
As a reminder, all shuttle passengers must wear a mask over their nose and mouth while boarding and riding the shuttles, and maintain physical distance. Together, we can help prevent the spread of COVID-19. For more information on shuttle service, please visit UCSF Transportation Services.