Shuttle Service Improvements Coming Oct. 21
---
By Robert Hood on October 10, 2019
---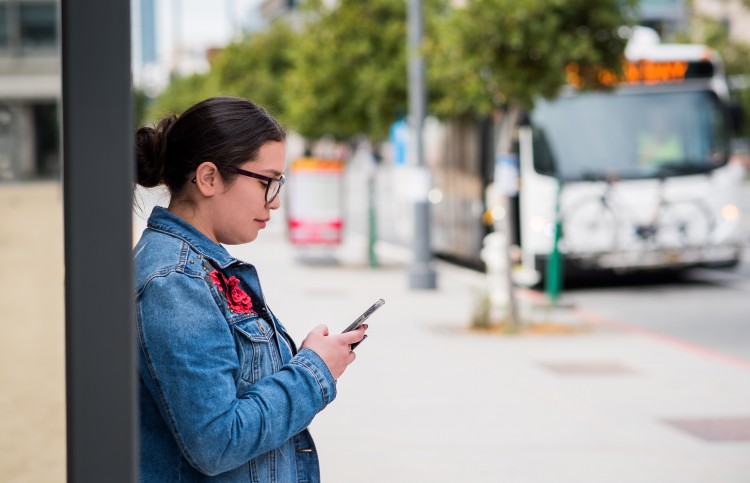 Enhancements are coming to the UCSF shuttle system, including extended hours and streamlined service on some routes. Beginning Monday, Oct. 21, a new Orange route will debut, the Red shuttle service hours will be extended in the evening, and the timetables for existing routes will be revised to more accurately reflect shuttle arrival and departure times, based on current road conditions.
"We're committed to expanding transit service to meet the growing needs of the UCSF community," said Amit Kothari, interim director of Transportation Services. "With the opening of Tidelands and the Precision Cancer Medical Building in Mission Bay, we're pleased to be able to offer more service and streamlined routes to get riders to their destination quickly and conveniently."
Service on the Red shuttle will be extended two hours, from 7:30 to 9:30pm, to provide more service to the 16th Street BART Station.
The Orange shuttle will replace the current Black, Tan and Purple routes. Shuttles will depart each stop every 25 minutes throughout the day. A new stop at St. Mary's Hospital will be included on the route. The St. Mary's Hospital stop will be located on Hayes Street, in the white zone, between Stanyan and Shrader streets.
The UCSF shuttle system connects the university's five major campus locations in San Francisco: Parnassus Heights, Mission Bay, Mission Center, Mt. Zion and Zuckerberg San Francisco General. It is designed to provide inter-campus accessibility Monday through Friday, 5 a.m. to 12 midnight, and includes connections to the 16th Street BART station and Caltrain. Ridership is restricted to UCSF faculty, staff, students, patients/family members, visitors and university guests. All UCSF shuttles are ADA accessible and equipped with wheelchair lifts.
The UCSF shuttle system transports about 2.5 million people per year and travels close to one million miles throughout the city. The university recently added 15 new all-electric, zero-emission transit vehicles making a quarter of the university's fleet all-electric. By transitioning to electric buses, the university will remove 60 metric tons of CO2 from the air per year and help improve air quality.
For more information on the new Orange shuttle and the updated shuttle schedules, please visit UCSF Transportation Services.