COVID-19 Service Alerts
---
By Monica Mapa on March 18, 2020
---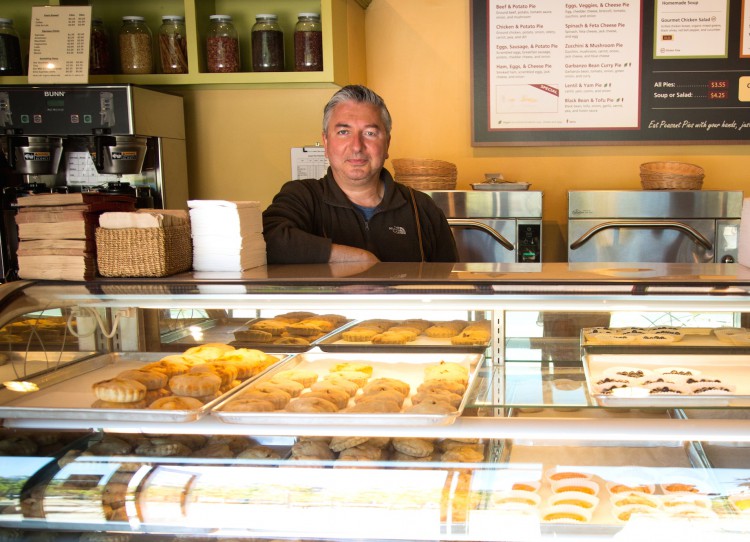 UCSF's retailers remain open and many CLS services continue operation. Learn more in this article.
IMPORTANT REMINDER: This page is periodically updated with the latest information. For more detailed information, please visit specific CLS unit pages.
Last updated: 07/01/2020
For immediate release: The health and safety of our UCSF community is our primary concern. For your convenience, we provide the operating status for the following Campus Life Services service providers. We are closely monitoring the health guidelines and will post updates as the situation changes. We appreciate your patience as our CLS teams work to develop a plan that serves the needs our community during this public health challenge related to COVID-19. Thank you for your patience.

CLS Services in alphabetical order:
Conference & Event Services
All CLS Conference and Event Services locations are closed until further notice, including meeting and community rooms managed by UCSF Housing: Housing Community Room at Mission Bay, Aldea Center, Pelican Room, and Sandpiper Room.
Documents & Media
We are open to provide UCSF departments with design, printing, and other production services. The best way to reach us is by phone at (415) 514.2054 or email at DMcsr(at)ucsf.edu.
To learn more about how DM supports the University please visit https://tiny.ucsf.edu/print
Facilities Services
Building Access - Badge Access Required
Most campus building perimeter access points will require UCSF badge access effective March 16, 6am. Essential employees are in the process of being identified to ensure facility access. This does not impact UCSF Health facilities, which have a different process.
Badge access will help ensure the safety of occupants and will be in place until further notice. We will continue to update you as the situation may change in the future. For questions, suggestions or concerns, please contact Sean Aloise via email at Sean.Aloise(at)ucsf.edu.
Custodial Services
Because of the reduced campus building activities, the custodial team is performing other essential duties and those remaining in campus buildings are performing trash and sanitization duties only. If you have an urgent or special need, please contact the Customer Service Center at (415) 476.2021.
Work Orders
During this time of reduced staffing, only Priority 1 work orders (urgent, emergency, and critical to the mission) that require same day attention will be dispatched. If you have an urgent or special need that requires immediate attention, please contact the Customer Service Center at (415) 476.2021. All other work orders will be held in a queue until further notice when staffing returns to normal.
Family Services
The novel coronavirus (COVID-19) outbreak has resulted in widespread school and child care closures. UCSF Family Services is promoting various resources that may be helpful for UCSF employees who have been designated as essential on-site personnel.
Stay updated with UCSF Family Service's news and resources by visiting the Child Care Closures and Alternative Care page.
Resources include short-term enrollment opportunities at the UCSF Child Care Centers (University Child Care at Mission Bay and Laurel Heights Child Development Center), UCSF Child Care Referral Services, Bright Horizons Back-Up Care Program extension for essential on-site staff, Sittercity, an online system utilized to search for child and elder care, and community resources.
Fitness Centers
Effective Sunday, March 15, both Bakar and Millberry Fitness Centers will be closed until further notice.
All memberships will be placed on hibernation at no charge.
A timeline for our reopening will be emailed as we received direction from the University. If you have any questions, please contact ucsf.fitness(at)ucsf.edu.
Housing
Some housing staff are on site: facilities, mail delivery, building access. Our mini fitness center is closed at Tidelands. Housing staff are accessible online, by phone, and email. Housing general info: (415) 514.4550, housing(at)ucsf.edu. The Housing Office site is closed.

Housing buildings are open to UCSF Housing tenants so that our tenants may shelter in place. If you are locked out, you may call our office, then we will dispatch staff to assist you. UCPD and Security Officers can assist you with after-hours lock out services, as usual, and may be reached at (415) 476.1414. For more information, visit our FAQ page.
Office of Sustainability
Our Sustainability staff are working remotely and wish to remind our UCSF community that these services are still available to you online and/or via remote:
Monthly newsletters and social media updates will continue.
Retail – Select Retailers Open
The health and safety of our retail tenant's employees and our customers are our primary concern. We are closely monitoring the health guidelines as well as business volumes and will post updates as the situation changes. Thank you for your patience. For more information, please visit the Retail Services website.
Transportation
Beginning Monday, August 31, shuttle service will increase, including increased frequency and expanded service hours on select routes. These changes are based on rider demand and will provide more service to meet the needs of on-site workers, while maintaining a 12-passenger limit per shuttle to ensure space for physical distancing.
Following is a summary of service changes by route:
Grey Route (Parnassus Heights | Mission Bay)
* Increased shuttle frequency throughout the day.
Bronze Route (Parnassus Heights | Aldea)
* Extended service hours include an earlier start in the morning and later service in the evening.
Lime Route (Parnassus Heights | Buchanan Dental Center | BART)
Midday service will be added to accommodate passengers throughout the day.
MCB Riders: Connect to BART via Yellow or Lime Shuttle
The Purple shuttle between BART and MCB will be discontinued due to low ridership. Riders at MCB should catch the Yellow or Lime shuttle to travel to and from the 16th Street BART station.
As a reminder, all shuttle passengers must wear a mask over their nose and mouth while boarding and riding the shuttles, and maintain physical distance. Together, we can help prevent the spread of COVID-19.
View shuttle schedules at shuttles.ucsf.edu.
Trip Planner is not available during this time. For assistance planning your trip, please contact us at (415) 476.GOGO (4646) or Transportation(at)ucsf.edu.
Parking
Current parking rates are:
Hourly Rate: $5
Daily Rate: $20 max with UCSF ID ($35 maximum rate for public)
Monthly Rate: $312
For faster exits and contactless transactions, use PayByPhone. When using PayByPhone, you must pay for parking at entry, prior to leaving your vehicle.
Using PayByPhone:
1. Visit PayByPhone.com
2. Enter UCSF location: 401608
3. Pay for parking by selecting the daily or monthly option.
For more parking information visit the parking website.
At the UCSF Medical Center Garage at Mission Bay, please utilize the upper floors of the garage in order to reserve parking for patients on the lower levels.
Wellness & Community
Most if not all of our events are postponed. Please check the Wellness & Community website for updates.

For current updates on UCSF's response to Covid-19, please visit: https://coronavirus.ucsf.edu/