UCSF Housing Extends Term Limits for Tenants
---
By Robert Hood on November 20, 2020
---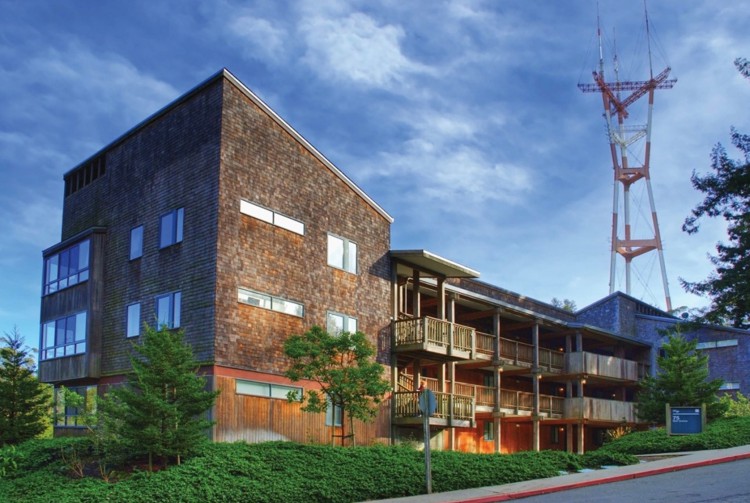 UC San Francisco's Housing Advisory Committee has extended the term limits to allow tenants to live in university housing for up to five years. The previous term limit was two years.
"Students and trainees have expressed the desire to live on campus, not just because of UCSF's reasonably priced units, but also because our housing units provide easy access to labs, classrooms, clinics and hospitals and foster a sense of community," said Senior Associate Vice Chancellor of Campus Life Services, Clare Shinnerl. Housing Services at UCSF, which is overseen by Campus Life Services, provides housing and related services to students, postdocs, residents, clinical fellows, faculty and in the near future staff.
"Our students will surely be relieved by this new policy," said Elizabeth Watkins, PhD, dean of the Graduate Division and vice chancellor for Student Academic Affairs. "Greater continuity and flexibility will allow them to focus on their studies and their research, to achieve success in UCSF's rigorous programs."
Term limits have been extended because Housing Services has recently expanded its inventory. The Tidelands at Mission Bay opened in 2019 and features 386 efficiency units, 96 studio apartments and 113 two-bedroom apartments. It doubled UCSF's inventory of campus housing and now provides more inventory than ever before.
"I'm pleased that, after opening the Tidelands in 2019, we now have enough campus housing inventory to extend term limits from two to five years," Shinnerl said. "This extended term limit means our students and trainees can enjoy peace of mind and only hassle with moving after many years of living on campus."
Todd McGregor, associate director of Housing Services, said the new flexible term limits policy is also possible because more housing is forthcoming. "UCSF will also open a new property at Mount Zion in the summer of 2021 and 230 UCSF-designated units are under construction at UC Hastings for 2023."
McGregor said the newly expanded limits go into effect immediately. To remain in UCSF Housing, tenants will just need to maintain UCSF affiliation. Housing Services will contact tenants directly when it is time to extend their housing agreement.