UCSF Customers Now Have a Single Facilities Services Contact For All of Their Building-Related Needs
---
Published on March 30, 2017
---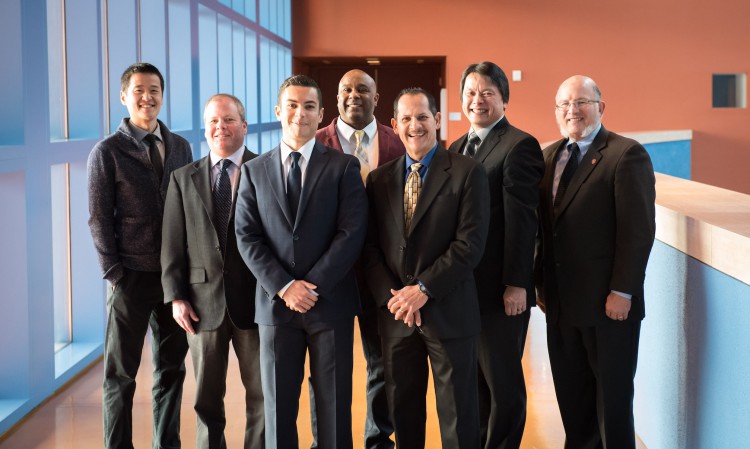 To better serve the needs of customers, Facilities Services has launched a new Facilities Managers Program that provides occupants with a single point of contact for all of their building-related needs.
"This is a real game changer for Facilities Services," said Jon Giacomi, Executive Director for Facilities Services, a department of Campus Life Services. "Having every building at UCSF assigned to a manager enables us to improve communication, customer service, and stewardship of all our facility assets. Our goal is to add a personal touch. We believe that our customers will notice more attention to their facilities needs in a very visible way."
The program provides customers with a single partner to help solve any building-related issues. "We care about the buildings at UCSF," said Christopher Gonzalez, the lead for the new program. "The people who work in these buildings every day can provide us with valuable information to help us keep them running efficiently and looking good."
On behalf of the customer, the facilities managers can also leverage a network of colleagues within and beyond Facilities Services to mitigate the need for customers to contact many different UCSF departments.
"We are able to access a variety of resources within Facilities Services including engineering, trades, and service groups," said Gonzalez. "We can also work with our extended partners in Capital Programs, Campus Planning, Community & Government Relations, Environment Health & Safety, the State Fire Marshal's Office and other departments to help solve issues for building occupants."
In January, Facilities Services kicked off the program and 11 managers were hired to cover more than six million square feet of UCSF space. The team has more than 100 years of combined work experience in diverse fields including architecture, construction, facilities, IT, operations, project management, and space planning.
There are five elements to the new program. They include:
• Facilities and building management
• Lifecycle facilities asset management
• Maintenance planning and scheduling
• Compliance management
• Small project management
Gonzalez said the team has already undertaken more than 30 small projects, such as carpet and paint projects, to improve the appearance of buildings in high visibility areas. "We will continue to focus our efforts on improving the work environment around campus while developing and strengthening relationships with building occupants."
To find a list of facilities managers and the campus buildings for which they are responsible, please visit the Facilities Managers Website.