UCSF Custodians Celebrate Traditions, Both Old and New
---
By Robert Hood on February 09, 2021
---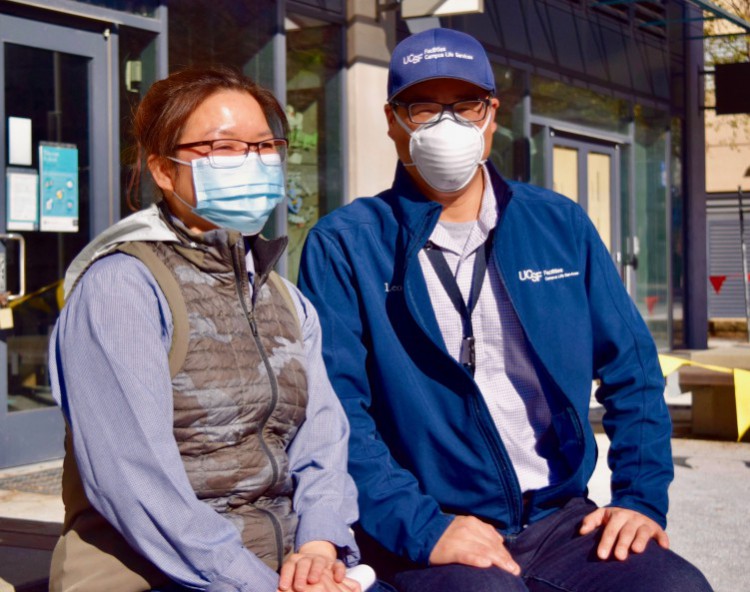 Robert Hood, Campus Life Services
For UC San Francisco custodians Yabin (Leo) Li and Jianhua (Anna) Lin the Lunar New Year celebration is the best time of the year.
"The celebration is about food and family," said Lin, who moved in 2006 from Guangzhou, China to San Francisco. "We would have 50 people gather to celebrate."
The experience for Li, who moved to the United States from Qingdao, China in the Shandong Province in 2015, was similar to Lin's. "We always cooked special foods for Lunar New Year," he said. "Seafood is the main dish. We also had Chinese steamed bread."
Now, they are both learning that celebrating the Lunar New Year in San Francisco is a little more subdued. "It's so quiet," Lin said, laughing. "The celebration isn't as loud, and it doesn't last as long."
While regional customs and traditions concerning the celebration of the New Year vary widely in China, the evening preceding the New Year's Day is the time Chinese families to gather for the annual reunion dinner. Li and Lin agree it's the most festive time of the season.
"We have lots of celebrations during the Lunar New Year festival, but the biggest celebration is always the night before New Year's Day," Li said. Sausage, many different types of fish, lamb, pork, and lots of greens highlight the feasts.
For Lin's family, it was whole chickens, duck, whole fish, seafood, soups and pastries. "The food leftover on the night of New Year's Eve would be preserved until the New Year," she said. "It symbolizes a better life every year."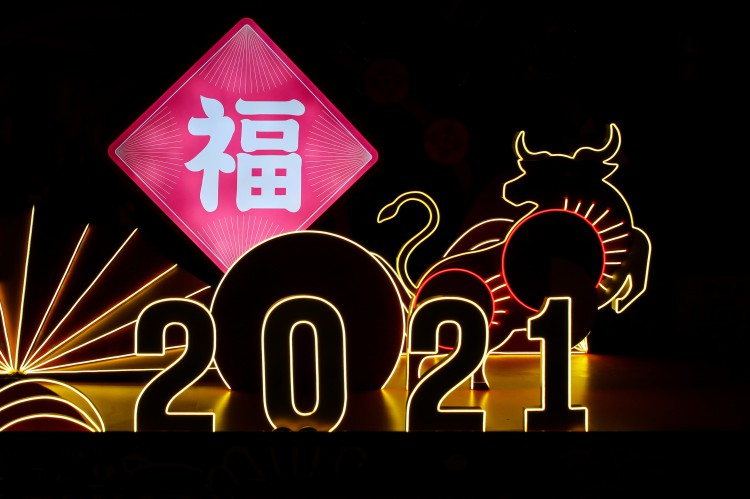 Li said a ringing of the bell was also a tradition in his family. "We would ring the bell 12 times on New Year's Eve and then we would go to temple," he said. A bell is a traditional symbol of Lunar New Year and ringing a bell can drive away bad luck and bring good fortune (Photo, left, by Macau Photo Agency on Unsplash).
Both Li and Lin have brought their customs to their new San Francisco homes, but they still can't get over how quiet it is during the Lunar New Year in their new homeland. "In China, the doors of every home would be decorated with black ink on red paper and good wishes are expressed," Li said.
And while both miss the traditional Lunar New Year celebration, they agree that San Francisco is home now. "My team at UCSF is very good and we're like a big family," Lin said. "They are like my family and I enjoy celebrating with them." Li agrees. "Each culture in San Francisco has its own celebrations and I enjoy learning about the different cultures. UCSF is very diverse, and I've learned how my coworkers celebrate their traditions. It's been a great experience."