Shuttle and Parking Updates
---
Published on May 19, 2020
---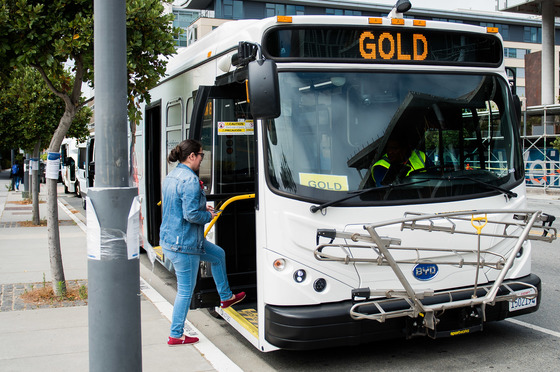 Increased shuttle service and discounted daily parking. Six-passenger limit per shuttle. All passengers must cover mouth and nose with mask or cloth.
Shuttle
Shuttle service increases, including midday service on most routes, effective Monday, June 1. This includes an enhanced connection from BART to Parnassus Heights and Mission Bay.
All passengers are required to cover their mouth and nose with a mask or cloth when boarding and while riding UCSF shuttles. For the safety of the riders and the driver, anyone without a face covering will not be allowed to board a shuttle.
Red and Red Express Shuttle Update
During morning and evening commute hours, Red shuttles will provide direct service from Mission Bay to the 16th St. BART station only. For MCB riders, a new Purple shuttle will travel between MCB and BART. During midday, regular (non-express) Red shuttle service will continue to provide connections between Mission Bay, MCB and BART station.
View shuttle schedules at shuttles.ucsf.edu.
Trip Planner and Live Shuttle are not available during this time. For assistance planning your trip, please contact us at (415) 476.GOGO (4646) or Transportation(at)ucsf.edu.

Parking
The parking rate though June is $12 per day or $250 per month.
For faster exits and contactless transactions, use PayByPhone. When using PayByPhone, you must pay for parking at entry, prior to leaving your vehicle.
Using PayByPhone:
1. Visit PayByPhone.com
2. Enter UCSF location: 401608
3. Pay for parking by selecting the daily or monthly option.
For more parking information visit the parking website.
At the UCSF Medical Center Garage at Mission Bay, please utilize the upper floors of the garage in order to reserve parking for patients on the lower levels.

Don't miss out on transportation and parking updates by subscribing to our newsletter.