Shuttle Service Alert: Limited Service Through April 3
---
Published on March 17, 2020
---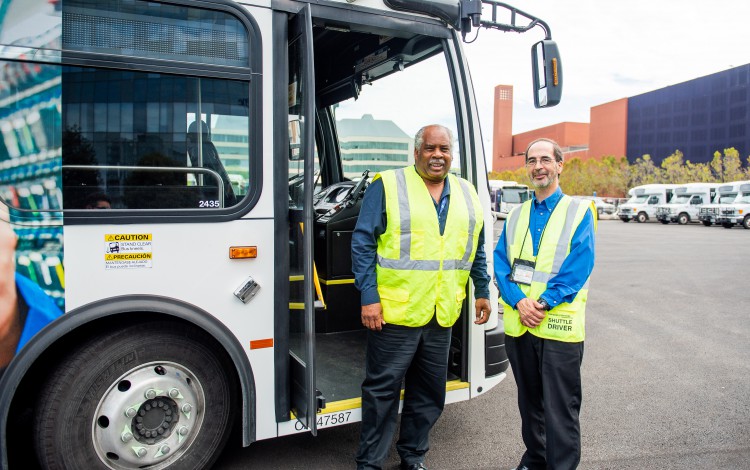 SHUTTLE SERVICE ALERT:
Limited Shuttle Service through Friday, April 3
Given limited ridership, shuttle service will be reduced by up to 40 percent starting Wednesday, March 18 through Friday, April 3. All routes will continue to be serviced, but with less frequency.
View limited shuttle schedules here.
Trip Planner and Live Shuttle may not be available at this time. For assistance planning your trip, please contact us at 415.476.GOGO (4646) or .(JavaScript must be enabled to view this email address).
We're committed to provide essential transit services for all UCSF health care providers and employees during this challenging time, and your safety remains our top priority. As a reminder, we've stepped up daily cleaning of our shuttles that includes wiping down and disinfecting all high-touch surface areas.
For information about the Coronavirus (COVID-19) and precautions you can take, please visit: http://www.ucsf.edu/coronavirus