Patients Applaud Ticketless Valet Service
---
Published on September 01, 2021
---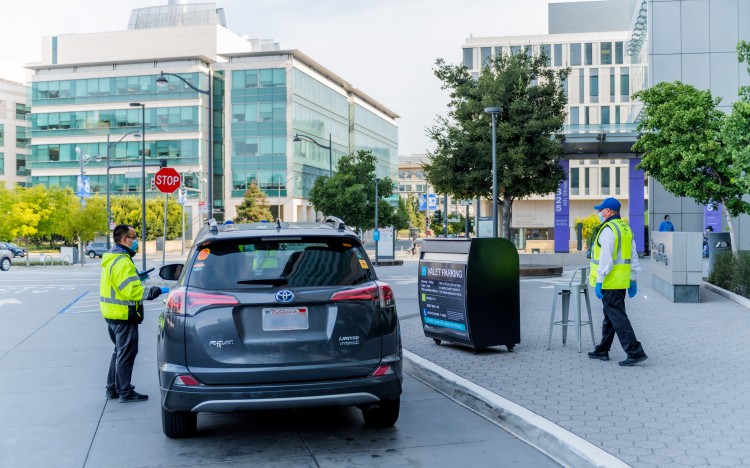 Transportation has rolled out a new ticketless, touchless valet parking system that has dramatically improved the patient and visitor valet experience at UCSF Medical Centers.
Here's how it works. When a patient arrives, valet staff request their phone number and send a valet ticket to their phone via text message. When the patient is ready to leave after their visit, he/she can use this text to pay for parking and request their vehicle prior to coming out to the valet zone. When they come out, the vehicle is ready to go. Basically, the entire transaction is done using their phone - no paper, nothing to touch, and no need to wait at a cashier booth! And, there is no App to download! Those who do not have a smart phone can still use our normal process.
Since launching at the UCSF Medical Center at Mission Bay in July, feedback shows that patients love the ticketless system. Over 95 percent of patients rated it at 5 (highest), noting extreme satisfaction with the new technology. The system was rolled out at Mount Zion campus in August. Valet parkers at Block-33 (Vision Center) and Parnassus Heights campus will enjoy these benefits as the system is rolled out at these locations in the coming weeks.
This technologically advanced system also improved operations as it allows taking pictures of the vehicle and saving electronically, instead of the prior manual process. It also enhanced communication with the users. With less paper consumed, it is also green and supports our sustainability goals.