Palio Café at Parnassus Closes Due to Reduced Business During COVID-19
---
By Robert Hood on October 14, 2020
---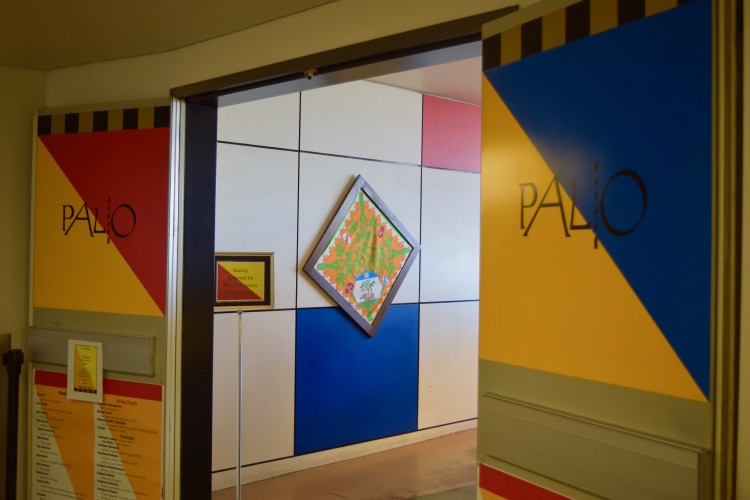 Robert Hood, Campus Life Services
From the creamy polenta, homemade soups, and tuna salad, customers at Palio Café in the Millberry Union all had their favorites. Unfortunately, the wonderful food and the Wednesday specials will be no more as the cafe is shutting its doors permanently due to significant revenue loss and operating restrictions related to the COVID-19 pandemic. The restaurant's last day in business will be Friday, Oct. 30.
Owner Bettie Scodel, a life-long San Francisco resident who has operated Palio since 2004 and grew up in the city's Haight-Ashbury neighborhood, said she will miss the wonderful people of UCSF and their stories. "The best thing about owning a business at UCSF was getting to know so many people and seeing them on a regular basis," she said. "From doctors, residents, nurses, support staff and vendors, getting to know them and their stories. UCSF is really a nice community and we had a group of tight-knit regulars who ate at the restaurant daily."
Scodel said significantly lowered customer numbers given COVID-19 and expensive shelter-in-place regulations led to the decision to close the restaurant. "We laid off most of the staff, going from 15 employees to five. We went from being open 6:30am to 5pm to closing at 2:30pm. We had to cut back on making so many of our delicious products because there just weren't enough people around to support making the food we used to make every day."
Scodel said changes were made to the restaurant's recipes because they couldn't get certain ingredients and then the costs went up. "There simply weren't enough people around to support the business. Our story is similar to so many small businesses across the globe."
And, while closing the restaurant is heart-breaking, Scodel said she'll cherish her memories of operating a small business at UCSF. "The best moment every year was feeding the support staff for Grubsgiving, an annual event in Campus Life Services, and hearing how much everyone really enjoyed the Thanksgiving feast."
Scodel said her regular customers were quick with feedback. "When we removed the creamy polenta from the menu, they let us know it needed to return. It's very labor-intensive to make a half-gallon of polenta. It requires a lot of butter and a lot of stirring. There are these no-stir polenta recipes but if I was going to make it, I was going to make it the correct way."
And thanks to feedback from her customers, the creamy polenta returned as a weekly Wednesday special.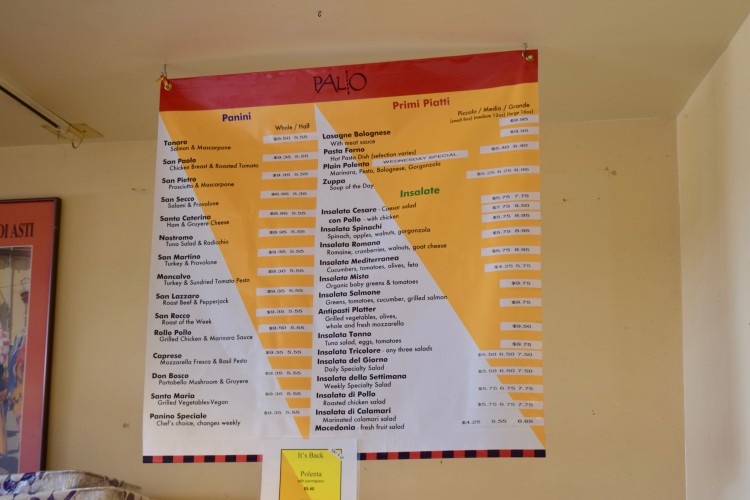 Scodel said all the food at Palio was prepared fresh every day. As much as possible, local and organic ingredients and hormone and antibiotic free chicken, beef and seafood were used. The soups and sandwiches were some of the most popular items on the menu, especially the tuna salad. "Our tuna salad came with capers and gherkin pickles and either as a sandwich or a salad. It was a big hit and a favorite of our customers."
Owning a small business is a labor of love. Scodel, raised two children as a single mother and was up at 3:30am daily to serve breakfast to customers. While Scodel was born and raised in San Francisco, she has since moved to the East Bay where the lifestyle is a little slower and the summers are sunny (she hates San Francisco's summer fog).
"When I grew up in the 1960s I lived on Masonic and Frederick and we used to walk to Kezar Stadium to watch the 49ers play football," she said. When her family moved away for one year, they rented their house out to four residents at UCSF. "In junior high school a friend's father was the then Chancellor at UCSF and we got to hang out at 'the mansion' in the woods behind the campus near Aldea. My mom worked at Mt. Zion for 20 years before it was affiliated with UCSF. I have a strong relationship with San Francisco and have been acquainted with UCSF for so long."
With her next chapter in life, Scodel wants to do something different – not related to food. "There are a lot of non-profit organizations I'm interested in helping and I just have to see where it takes me. I am ready for a new adventure and hopefully when we get a handle on COVID I can seek out that new adventure."
While she's shutting the doors to Palio Café, she wants her regular customers to know how much she appreciated them and will miss seeing them every day. "Again, it was so fun to see our regulars and chat with them about their weekend plans, or the 49ers or Giants, and we'll miss that now."