Mobile Device Management System Helps Locate Lost UCSF iPod
---
By Robert Hood on October 06, 2021
---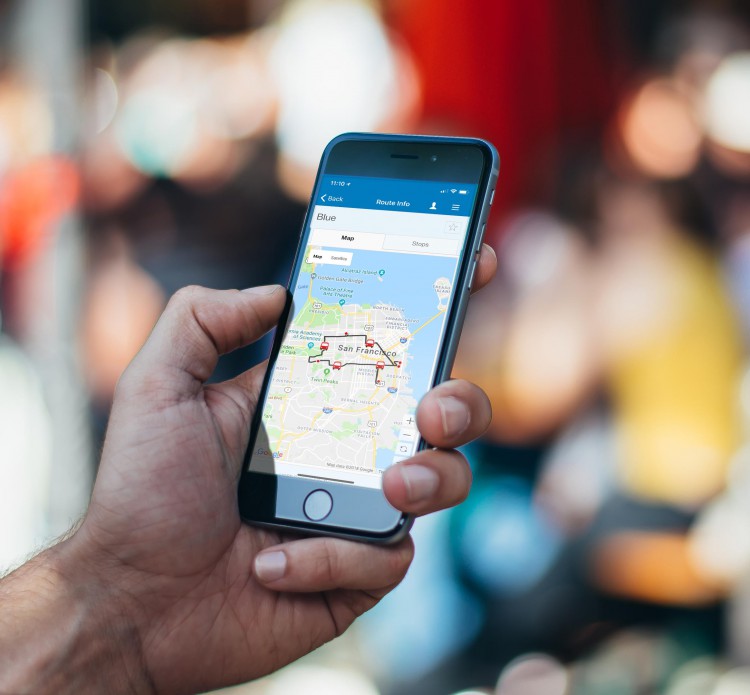 Marco Sanchez, UCSF Documents & Media
Thanks to mobile device management implemented by Campus Life Services Technology Solutions, an engineer with UCSF Medical Center Facilities Services was recently reunited with his lost iPod.
Medical Center Facilities has about 100 university-issued electronic devices enrolled in the CLS Technology Solutions FileWave Mobile Device Management System. This includes iPhones, iPads, and iPods, among others.
"Several weeks ago, Medical Center Facilities reported that one of their engineers had lost their device," said Noah Pal, system administrator at CLS Technology Solutions. "Because it was enrolled in our mobile device management system, we were able to place the device in Lost Mode."
Once the device was placed in Lost Mode, Pal said it began reporting its location every minute. "It also locks the device and shows an 'if found, call…' message," he said. "We were able to locate the device to within about 200 feet of the Moffitt Hospital entrance."
Pal said iPods have no GPS, so the location data was approximate. "Medical Center Facilities Services still wasn't able to find the device, but since it was still checking in, we were able to have it play the 'Lost' sound, which is a very loud pinging."
It turns out the engineer had left the iPod on the second floor of Moffitt after a previous service call. Someone in the nearby offices heard the pinging, located the iPod, and called Pal's number, which was on the device.
"I forwarded the voicemail to Medical Center Facilities Services and they were able to retrieve the device," Pal said. "Once they got it back, we took it out of Lost Mode and placed it back into production."
Pal said this was a best-case scenario, but it is proof that the CLS Technology Solutions FileWave Mobile Device Management system works.