How to Have a Safer Commute: Tips & Updates from Transportation Services
---
Published on September 08, 2016
---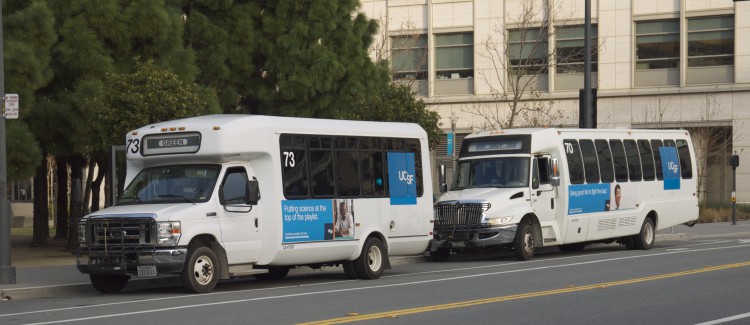 Recently, UCSF staff from the Mission Center Building and 1550 Bryant Street shared their concerns at a Town Hall regarding personal safety in the neighborhood and when traveling to and from BART. In response, Transportation Services, in consultation with the UCSF Police, provides the following safety tips and service updates.

New, RED LIMITED Shuttle

Effective Monday, September 12, 2016, a new RED LIMITED shuttle will augment the RED shuttle, and service MCB and 1550 Bryant locations. Click here to download a pdf of the RED LIMITED timetable.

Safest Mode: UCSF Shuttle

The safest way to commute from BART is via the UCSF Shuttle. If you arrive before the shuttle, wait within the BART station until the shuttle approaches. On the CLS Mobile App, you can watch the shuttle's route in real time.

Walking to/from BART

If you choose to walk from BART to MCB, UCPD recommends walking on 16th Street to Folsom; and walk with a buddy if possible.

MCB Parking Survey

If you must drive to work, let us know if you're interested in paid permit parking by taking the MCB Parking Permit Survey. Capacity at MCB may be expanded based on demand.

Street Parking

When parking on the street, do not leave any belongings in your car. Take a buddy when walking to/from your vehicle if possible.

See Something; Say Something

If you see something that just doesn't seem right? Contact the UCSF Police: 415 476-6911.
Questions?
Please contact Transportation Services at 415-476-4646 or .(JavaScript must be enabled to view this email address)