How Has Your Commute Changed? Take the Annual UCSF Commute Survey
---
By Robert Hood on November 10, 2020
---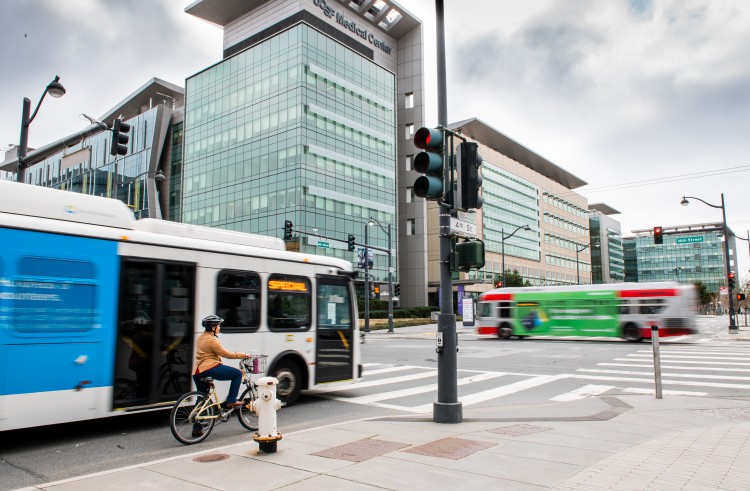 The pandemic has upended almost every aspect of our lives, including our daily commute and preferred modes of transportation. UCSF Transportation Services is conducting its annual Commute Survey and wants to know how the pandemic has impacted your commute.
"Participation in the annual commute survey is especially important this year as we assess the impact of the COVID-19 pandemic and recalibrate future transportation programs and services," said Executive Director of Transportation Services, Amit Kothari.
Last year's survey showed that 3.84 percent respondents worked remotely in 2019, compared to 3.14 percent in 2018. Although slightly up, the percentage remained low because not everyone could work remotely. This year, that number is expected to grow substantially. The 2019 survey also showed that the percent of commuters driving alone went down to 24.4 from 26 percent in 2018, which aligns well with achieving UCSF's carbon neutrality goals.
"These are unprecedented times and the last thing one should worry about is their commute" said Kothari. "Reflecting the challenges of the pandemic, we offered new flexible options and realigned our shuttle and parking services that support our essential worker commuting needs and meet the Department of Public Health guidelines."
The survey takes less than five minutes to complete and will remain open through Friday, Dec. 4. To take the survey, please visit Transportation Services.