Financial Incentives Save UCSF Labs Money and Water
---
Published on March 01, 2017
---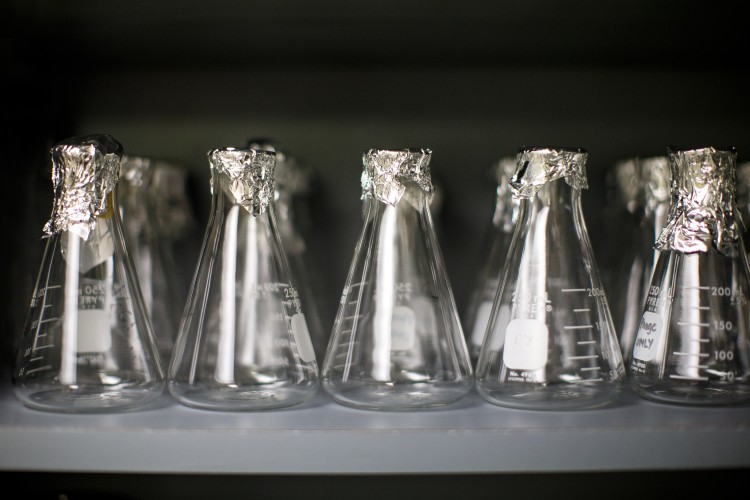 UC San Francisco research laboratories now have two major incentive programs available to help replace old sterilizers or autoclaves and save water, energy and money.
The University of California has a new water efficiency policy, which mandates UC campuses to eliminate the use of single-pass water-cooling of equipment. Although there is no hard deadline on eliminating the equipment, Facilities Services Water Program Coordinator Eli Perszyk said monitoring water meters on sterilizers across campus have shown that old units consume large amounts of water and energy and are less efficient – so there are immediate benefits to complying with the policy.
To help comply with the new policy, UCSF Facilities has initiated a new program to provide laboratories with a financial incentive to save water and energy by replacing old equipment, which uses single-pass water-cooling. The program will provide $5,000 towards equipment replacement, as long as the payback from water and energy savings can be achieved in one year. The incentive is ongoing and has no current expiration date. The $5,000 incentive is paid from lowered consumption and the corresponding savings realized in Facilities Services' utilities budget.
Ana Alvarado-Lopez, the glass wash and autoclaves facilities manager at Genentech Hall, saw significant savings by replacing old equipment. In the first month after replacing seven old sterilizers with new, water-efficient sterilizers, the lab saved more than 630,000 gallons of water and $13,000.
"This has made a big difference in our Genentech Hall labs," she said.
UCSF Facilities Services is also working with the City of San Francisco's Public Utilities Commission to provide labs with a second incentive from the city's water efficient equipment replacement program. The program requires installation of water meters first on existing equipment, with data collection and reporting for two months. Then, once the new equipment is installed, the water meter data is again tracked and reported for two months. The rebate is $1 for every 748 gallons of water saved per year over a 10-year period. The equipment must stay in operation for 10 years. The rebate from the city is a one-time payment, which is issued after two months of post-installation water metering to forecast the 10-year water consumption reduction.
Perszyk said most of the older sterilizers on campus meet the criteria for both incentive programs.
In addition to replacing single-pass water-cooling equipment, a lab manager should consider replacing a sterilizer that is breaking down and failing to perform its research function, Perszyk said.
"Failure to sterilize equipment and media has a significant impact on research," he said. Failure to sterilize glassware and tools means they can't be used in the laboratory until they are properly sterilized. It also means that biological material from an experiment may not be eliminated from the research media.
Perszyk said new equipment also runs a sterilization cycle more quickly than old equipment. He said the sterilizers replaced at Genentech Hall were part of a pilot project.
"There are about 100 sterilizers at UCSF. So far, the sterilizers we replaced at Genentech Hall have been very successful in serving the research operations and greatly reducing utilities consumption," he said. "The goal is to replicate this pilot project across campus."
Jodi Soboll, director of utilities and infrastructure for UCSF Facilities Services, said reducing water and energy consumption is good for the planet and reducing water costs is good for research. "We want to help our research community focus on our core mission and helping to replace old, inefficient equipment is one way we can do that."
For more information on the incentive programs, contact Perszyk at .(JavaScript must be enabled to view this email address) or (415) 476-5936.