Energy Savings Project Earns $500,000 Rebate
---
Published on July 22, 2016
---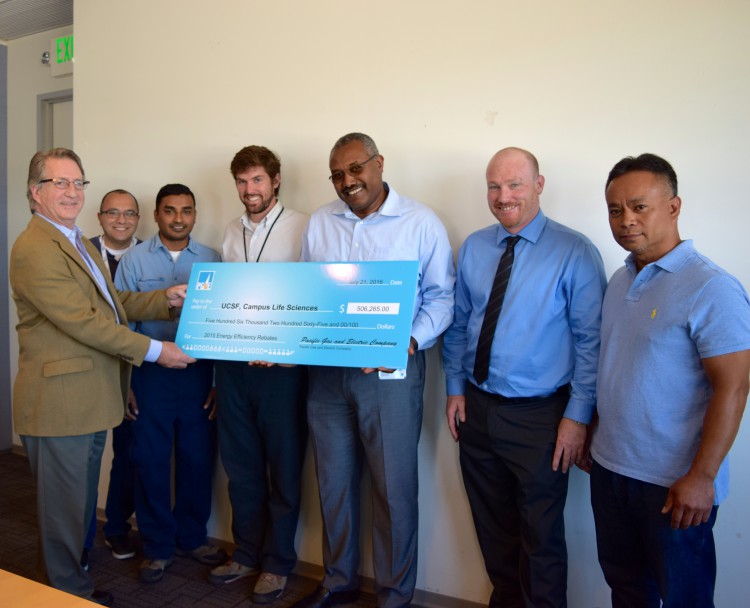 Facilities Services received a $500,000 rebate from PG&E for reducing energy use at the Parnassus Services Building.
The project studied each room in the building to determine its ventilation, heating, and cooling requirements then the building's controls were reprogrammed. It reduced electricity use by 50 percent and saved the university more than $200,000 per year in energy costs. A significant portion of the overall savings came from installing motion sensors in rooms and reducing airflow when rooms are unoccupied. The team of James Comte, Gabriel Sandoval, Jamie Hand, Solomon Degu and Project Manager Conor Neville of Capital Programs, were the driving force behind the project.
The project received the prestigious UC Office of the President 2016 Energy Efficiency and Sustainability Best Practices Award and received first-place in the American Society of Heating, Refrigerating and Air-Conditioning Engineers (ASHRAE) Technology Awards.