DM Calendar Adapts to the Times
---
By Sophia Labeko on December 11, 2020
---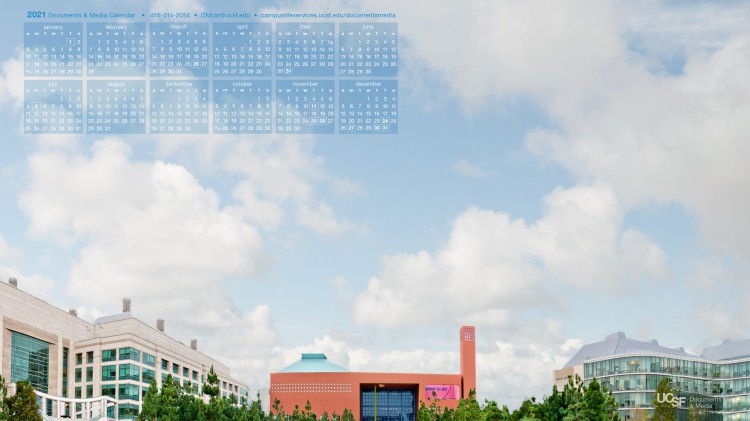 UCSF Documents and Media has been producing calendars for the UCSF community for almost two decades. This year, true to their tradition, they're still offering calendars but with a small caveat. Instead of "come by to pick up your calendar at one of our locations" it's more like "download a PDF or a desktop version."
Like many businesses, DM shifted processes to meet their customers where they are–the online world. "Due to the current global health situation, we knew that our usual production and distribution methods would be severely impacted. With most staff working from home, we decided to pivot from hard copy professional digital printing to an all-digital offering. We hope this shift inspires our customers to consider other ways to communicate (when printing may not be a viable solution for their message), and also to keep us in mind to help them pivot, just as we did," explains Mario Carmona, General Manager.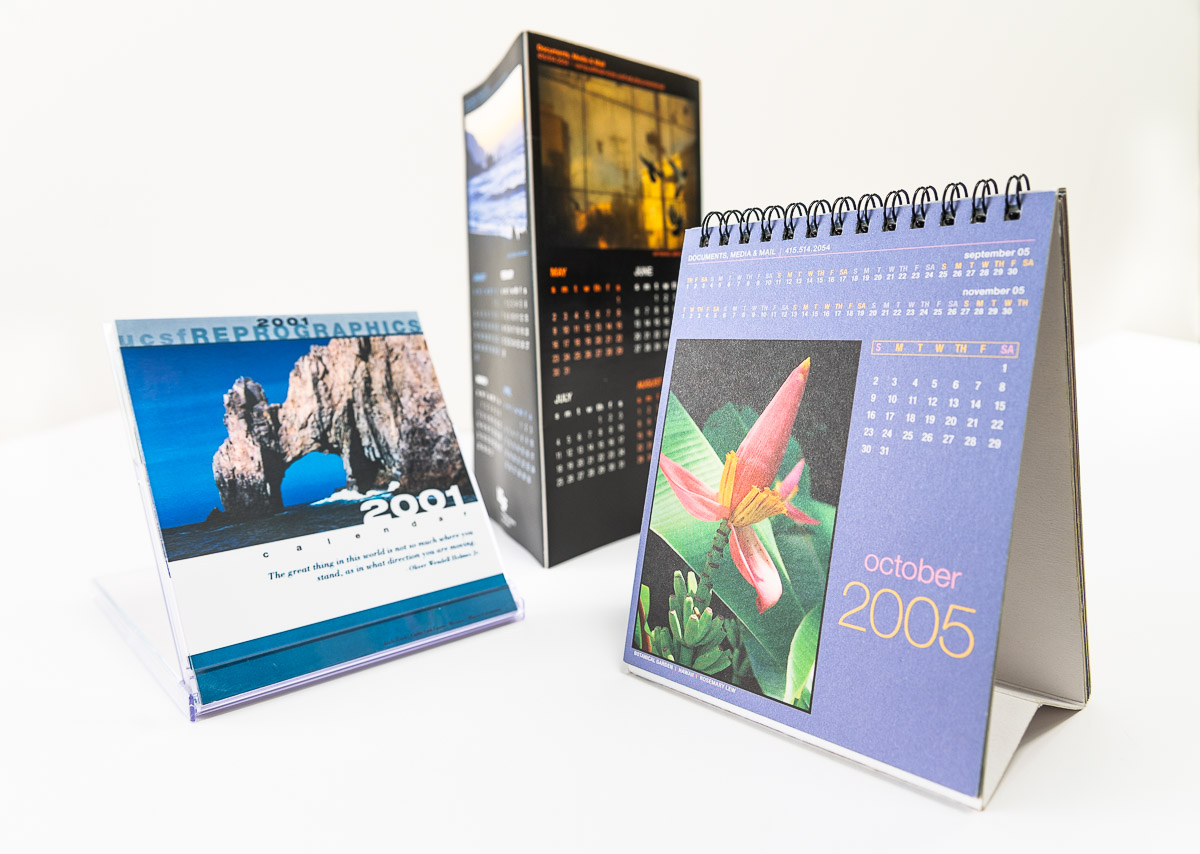 This transition is a long way from where it all started. The calendar production began in 2001 and featured photos taken by staff. First, there were desk calendars that came in a special clear plastic case the size of a CD. Remember those? A few years later, they transitioned to a spiral-bound desk calendar with a built-in folding stand. Most recently, they became a glossy half-sheet, easy to pin on the wall for reference and nice to look at. Starting in early December, each year the DM calendar fans would start calling and emailing, anticipating its release. For the year 2021, they can just download it at their convenience.

After about a decade of calendar production, DM's responsibility increased when the UC Printing Services (UCPS), which supported UC Berkeley and UCOP, closed. DM (along with UC Davis Repro Graphics) stepped in to help with printing and copying needs. DM also decided to continue UCPS's tradition of calendar production and began developing an annual wall calendar for UC Berkeley. Eventually, DM standardized the design format, which allowed for seamless production of UCSF, UC Hastings Law, UC Berkeley, and UCOP calendars.
Show some love to our dedicated DM team by downloading a calendar of your choice.
Browse and download UCSF calendars >>>
Check out UC Berkeley and UCOP calendars >>>