Cleaner Restrooms at UC San Francisco are Just a Touch Away
---
Published on June 06, 2016
---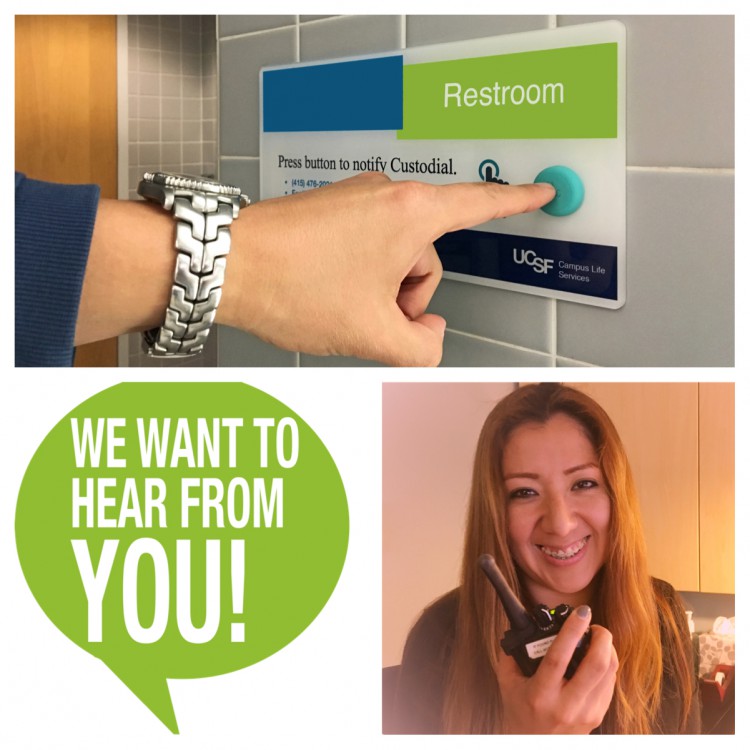 A pilot project from Facilities Services aims to keep restrooms in high-traffic areas around campus clean and functioning with just the touch of a button.
The concept is simple, if members of the campus community find a malfunctioning toilet, drippy faucet, or dirty restroom, they can simply press a button. This generates a location-based email to the Facilities Services Customer Service Center and a custodian is dispatched.
"Our goal is to have a custodian inspect the restroom within an hour," said Bryan Garza, the project coordinator. "They'll address the problem or they'll summon a plumber or other tradesperson if needed."
Six buttons were installed last week at the highest traffic restrooms on the Parnassus campus. They include the second floor restroom in Nursing near Ladle & Leaf; the first floor restroom in Medical Science near Cole Hall; and the first floor restroom in Millberry Union near Palio's.
"We're excited about this program and we want to empower the campus community when there's an issue."