Changes to Ordering
---
Published on October 04, 2021
---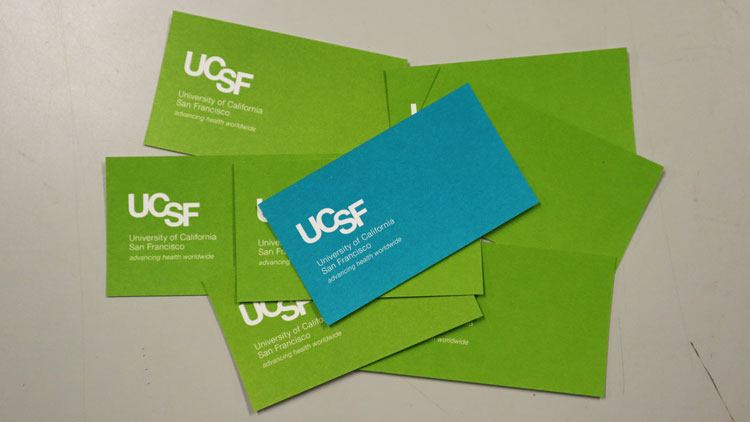 Ordering business cards or other business stationery? Great, we're here for you. Just note, the process will look a little different while we update the security system.
The Customer Side
How to order now?
UCSF and UCSF Health customers can order business cards through our Advanced Print portal available via MyAccess.
UCSF and UCSF Health customers ordering other business stationery (letterhead, envelopes, etc.) will need to email us directly at DM.Stationery(at)ucsf.edu.
Other UC customers (UCB, UCOP, UC Hastings Law) who use the UC Print Storefront will be redirected to the updated ordering process.
Are the same products still available?
Definitely! From regular print orders to patient education materials, we got it all.
When does this change take place?
October 1.
The Technical Side
What's happening?
We are upgrading all of our web servers, the operating systems on them, and a number of software packages that we rely on for our digital services in order to ensure that client data and our services remain protected and secure.
Why are you upgrading the security system?
UCSF is a high-profile target for would-be cyber criminals. It is critical that we stay ahead of these attacks with proactive management and ongoing maintenance. Additionally, IT Security has continued to push the organization forward on efforts like these.
Are you expecting to make any UX changes to the platform?
We are currently focused on functional protections, however, in some cases, new tools will be used as short-term workarounds, while we define longer-term solutions. In those scenarios, there will be some changes to the workflow tools that our clients have historically used.