UCSF Mobile App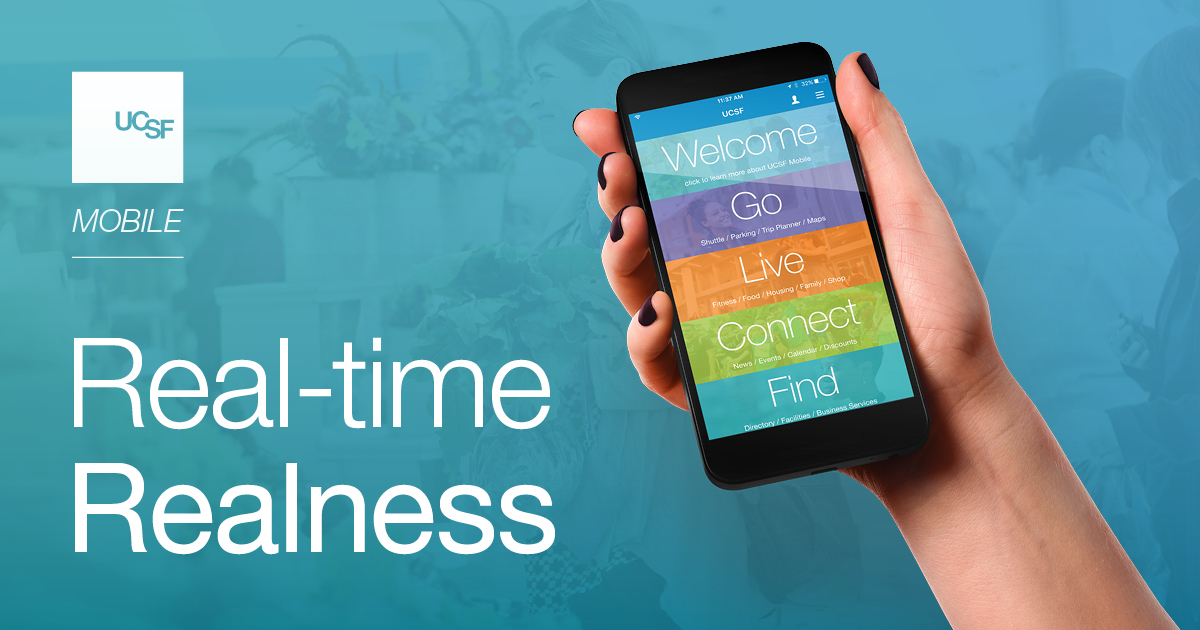 UCSF Mobile: access more info and easy navigation including location-awareness technology, real-time info (what's open, what's not) and convenient access to the UCSF directory to help you get more out of your UCSF experience.
Powered by Campus Life Services, the UCSF Mobile App was created to serve the needs of UCSF students, faculty, staff, alumni, and campus visitors. Take shuttle service and directions for example—the UCSF Mobile App shows you:

Up-to-the-second shuttle arrival, departure, and delay information
Real-time shuttle tracking via the Live Shuttle interactive map
Popular features include: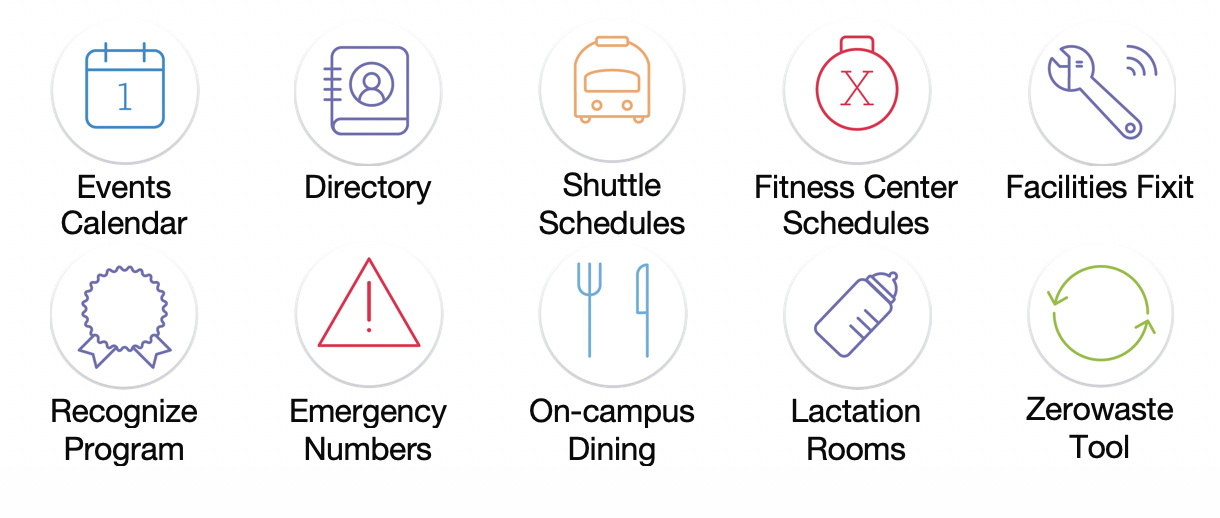 Be a smarter smarty pants with the official UCSF mobile app.
Download for Android or iPhone today.
Want to Add Your Department Services to the App?
Powered by CLS Tech, the UCSF Mobile App is an ongoing collaboration between UCSF departments. With over 18k downloads since launch, the UCSF mobile app will help get your department information and resources into the hands of our faculty, students, and staff. Contact us to get started.
Want to request an App public message?
Visit CLS Marketing for information on related policies and a request form.
Privacy Policies
The University of California respects the privacy of the members of the University community and has established policies and procedures consistent with federal and California law to guide the conduct of University activities relating to personal information. The monitoring of network traffic and the use, storage, disclosure, handling, and disposal of this information shall be done within applicable laws and policies.
Campus Life Services does not share or sell user information with any third party, or other UC or UCSF entities. Download the UC Office of the President Electronic Communications Policy.