Training Courses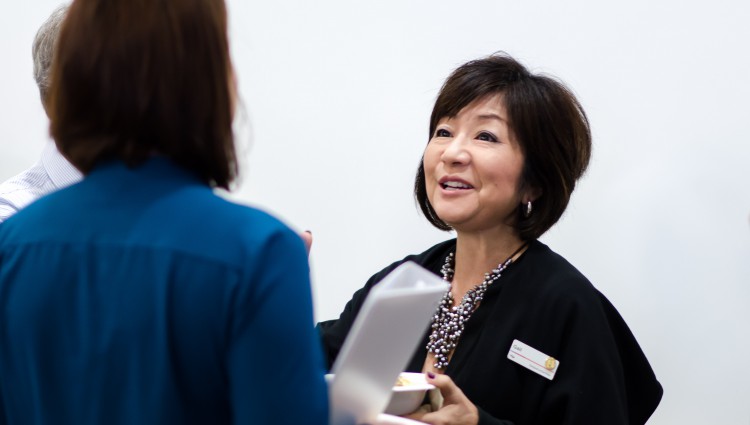 Campus Life Services offers a variety of training courses designed to enhance knowledge, skills, and core competencies that employees need to be successful in Campus Life Services at UCSF.
CLS Training Courses
CLS New Employee Orientation (NEO)
Overview of CLS's & UCSF's missions; safety and quality service; and PRIDE values. New employees receive invitations via email to CLS NEO. (Didn't see your invitation? RSVP here.) New employees are also invited to complete the orientation online by watching the CLS NEO power point presentation (download the file in order to view & play audio) and submitting answers to some questions.
Required Trainings
Direct links to the trainings on UC Learning Center (MyAccess login required) are below. Click "Start" to launch.
1. UC Sexual Violence and Sexual Harassment Prevention Training for Supervisors and Faculty
English
Mandarin
Spanish
Tagalog
(OR)
UC Sexual Violence and Sexual Harassment Prevention Training for Non-Supervisory Staff
English
Mandarin
Spanish
Tagalog
2. UC Cyber Security Awareness Training
English (initial certification)
English (re-certification)
Mandarin
Multi-lingual (Tagalog, Russian, Cantonese)
3. General Compliance Briefing: University of California Ethical Values and Conduct
English
Spanish
4. HIPAA 101 - Privacy and Security for New UCSF Faculty, Staff, Trainees, Students and Volunteers
English
5. Department-required courses (check with supervisor)
UC Learning Center
The UC Learning Center is a resource dedicated to improving performance for employees at all levels throughout the University. Registration for instructor-led courses and eCourses can be accessed online.
Performance Evaluations
For training and resources, visit the CLS Performance Evaluation Resources page and the UCSF Campus Performance Evaluation Toolkit.
Zoom virtual meeting platform
UCSF Zoom is a simple, all-in-one solution that lets you meet across desktops, mobile devices, and conference rooms. Looking for training on how to use Zoom? Register for live training, watch video tutorials, or refer to other training resources.
DocuSign Training
A DocuSign training for CLS staff was provided by our IT colleague, Jill Cozen-Harel, in July 2018. View the slide deck and watch the recorded session.
LinkedIn Training
A LinkedIn tutorial was provided by our IT colleague, Erik Wieland, during CLS People Month, April 2018. Watch the recorded session "Building Your Network with LinkedIn".
Questions?
For more information, contact: Elicia Rozic, Great People Development Manager, .(JavaScript must be enabled to view this email address)