UCSF Mobile App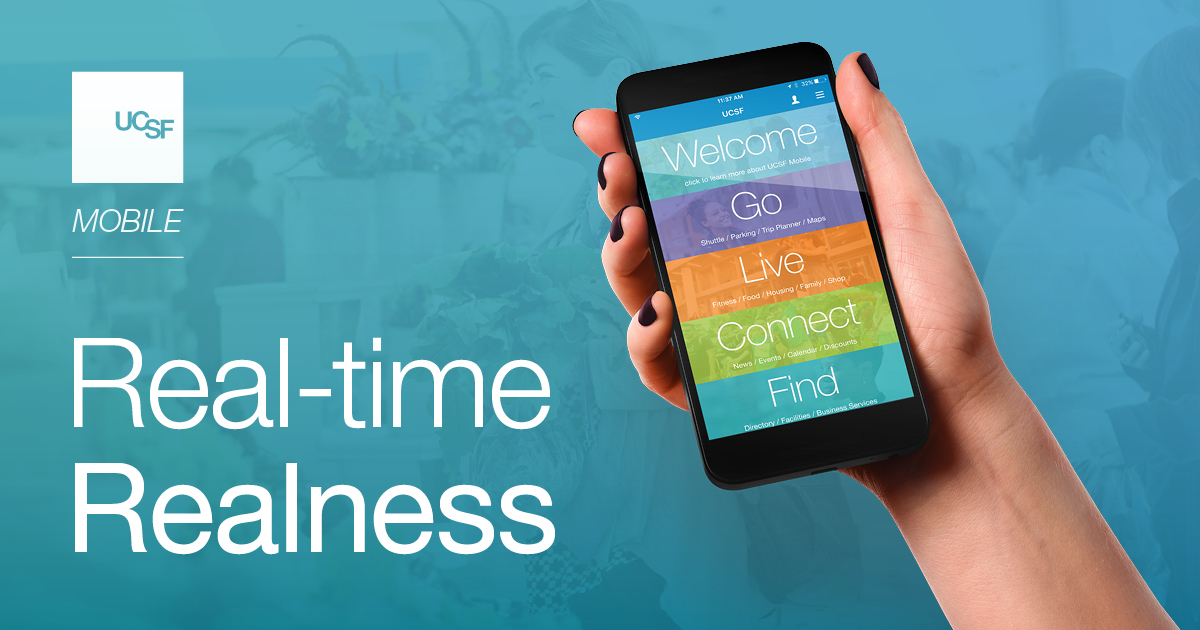 UCSF Mobile: access more info and easy navigation including location-awareness technology, real-time info (what's open, what's not) and convenient access to the UCSF directory to help you get more out of your UCSF experience.
Let's take shuttle service and directions for example. The UCSF mobile app shows you:

Up-to-the-second shuttle arrival, departure, and delay information
Real-time shuttle tracking via the Live Shuttle interactive map
Popular features include: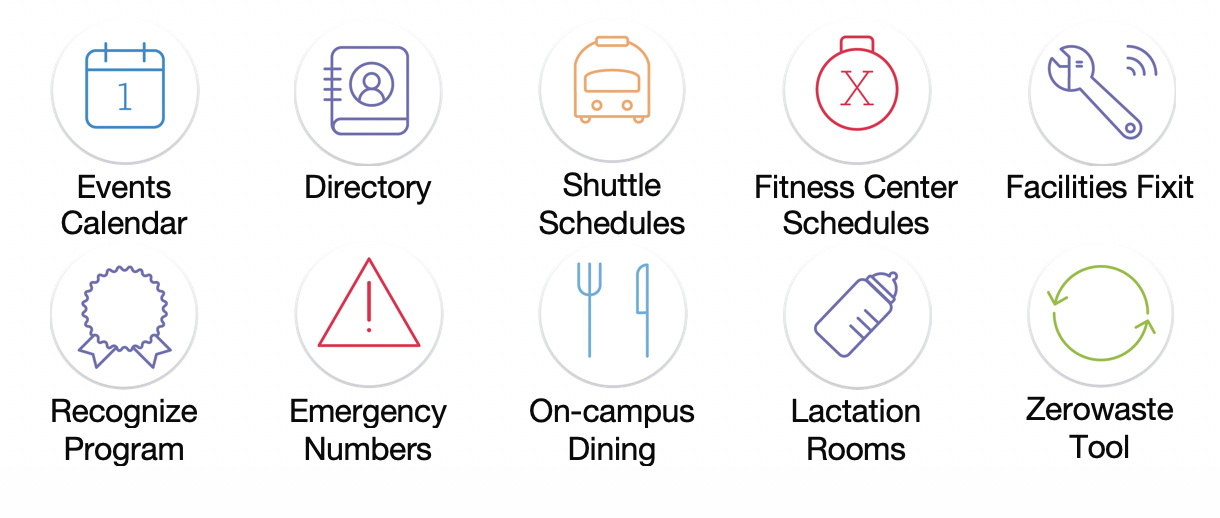 Be a smarter smarty pants with the official UCSF mobile app.
Download for Android or iPhone today.
Want to Add Your Department Services to the App?
Powered by CLS Tech, the UCSF mobile app is an ongoing collaboration between UCSF departments. With over 18k downloads since launch, the UCSF mobile app will help get your department information and resources into the hands of our faculty, students, and staff. Contact us to get started.
Privacy Policies
The University of California respects the privacy of the members of the University community and has established policies and procedures consistent with federal and California law to guide the conduct of University activities relating to personal information. The monitoring of network traffic and the use, storage, disclosure, handling, and disposal of this information shall be done within applicable laws and policies.
Campus Life Services does not share or sell user information with any third party, or other UC or UCSF entities. Download the UC Office of the President Electronic Communications Policy.


---
Mobile App Updates
---
Campus Life Services seeks to make life better here for everyone at UCSF – and that extends to making our app better with regular monitoring, updating, and fixing things that don't quite work right. If there was a bug that needed fixing or an update to make your day easier, look for it here!
October 2019
Updated in GO section:
- Performance improvements to Tripshot now show real-time shuttle data
- Enhanced Live Shuttle shows vehicle direction in Map screen
- Removed Chariot information (company now shut down)
- Added Event, Traffic and Alert (ETA) webpage, eta.ucsf.edu
Updated in LIVE section:
- Housing: new look and navigation plus the addition of important content for incoming and current tenants.
- Fitness & Recreation: Group X class reservation system launches in UCSF mobile app, if user has already downloaded the Group X app to their device.
- Family: update now shows 50+ lactation rooms across 12 locations.
Updated in CONNECT section:
- Fixed: UCSF news feed when UCSF website upgraded to Drupal 8.
- New: addition of UCSF Pride Value on the mobile app, in partnership with Office of Diversity and Outreach (ODO) and Committee on the Status of Women (CSW) committee.
- Changed: Special Announcement has been changed to Campus Stories, Look here for information and updates on events or news occurring at UCSF.
- Refreshed: UCSF Recognize icon.
Updated in FIND section:
- Updated: Campus directory has separate box numbers from the address line, in alignment with the campus directory.
- Refreshed: Emergency and Facilities icons
New in Customized Navigation:
- Added Facilities Fix-it icon. Users can now add this icon to their favorites.