CLS BTS Bulletin November 2016
---
By Business and Technology Solutions on November 09, 2016
---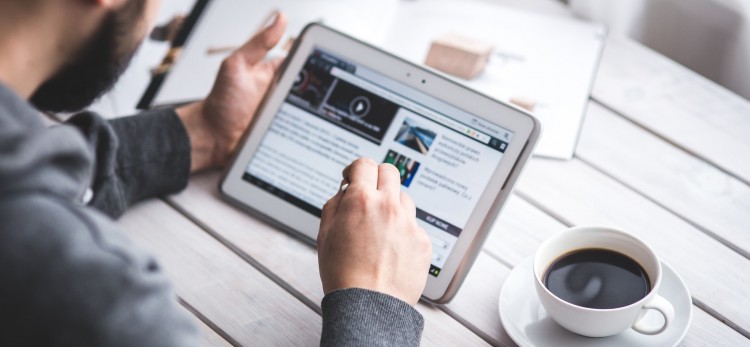 Stakeholders and Leaders: Did you know… We developed and delivered a custom emergency page on our CLS Services at UCSF app with section expansion to simplify access to emergency information. This section expansion feature allows you to hide or unhide lengthy lists of content, which greatly improves the customer experience.
Project Highlights
Common & Business Unit Solutions
Housing Services StarRez Project
The StarRez implementation project is well underway. UCSF Housing is upgrading to the StarRez Housing Management system in preparation for growth in buildings and tenant population. Once implemented, tenants will be able to reserve most services that Housing wishes to offer while providing email and text confirmation. Myaccess (single sign-on) has been implemented as part of this project.
Mobile Check-in at Fitness Center
Successfully configured, tested, and implemented the new barcode scanners at each check-in workstation for Bakar and Millberry fitness centers. This hardware will allow members to access the facility without a membership card by simply scanning the barcode from their phones through the mobile app.
License Plate Recognition System
Successfully supported the security review needed to move the system purchase forward. We are now looking forward to working with the Transportation Services group and their vendor to plan the implementation.
Web Analytic Package
Developed and delivered core web analytics that serves as an introduction to the businesses website traffic and use. This package includes a glossary of terms and 8 standard reports on use, audience, behavior and trends. The goal is to engage content owners in the interpretation of the data to allow website adjustments to meet customer needs.
Workflow App for Marketing
Conducted a feasibility review and recommended a workflow tool for Marketing to manage job workflow for improved productivity. Marketing is currently piloting the tool with great success. Additionally, this tool boasts a mobile application to ensure access from anywhere.
Data Security Compliance Program
We have implemented 63 of 79 remediation tasks identified as a result of the Accuvant security assessment. We are working now to compile a list of CLS supported applications for the ongoing security assessment process.
PCI Quarterly Scan & Action Plan
o We are in the final stages of optimizing the configuration of the WYSE thin client workstations for Fitness and Recreation, Housing and Transportation to enhance security and reliability.
o We are working to support CLS departments in filling out the technical components of the PCI SAQ.
o CLS BTS is a key contributor in the effort of collaborating with campus stakeholders to document and enhance our credit card security compliance.
Infrastructure Updates
ITFS Desktop Integration
We continue to work with ITFS to enhance and streamline desktop support, we are in the process of establishing regular check in meetings with ITFS managers and CLS representatives to help ensure business needs are supported.
Data Center Move
We are actively in the process of migrating CLS servers from the Minnesota street data center to the new location in Quincy. To date we have successfully migrated our Universal type server, the Key server application server, the test and production web servers, and Xerox mobile print and Xerox Device Manager servers. Server migrations will continue throughout the year into third quarter next year.
ITS Security response efforts
To support the UCSF security enhancements we have assisted CLS departments with the network security exception registration process. We have submitted numerous security exemptions on behalf of CLS customers to ensure minimal impact to operations. As a reminder: Please let us know if additional devices not supported by ITFS are discovered or added to the network so we can ensure they are included.
Mobile Device Support
In our continuing efforts to enhance our mobile device support capabilities we worked to add Apple Device Enrollment Program support to our Filewave deployment. This allows us to lock a device to UCSF ownership and track it even if stolen and wiped by a thief. This is in addition to our ability to remotely manage devices and share licensed software on mobile devices via the Apple Volume Purchase Program.
Improved Business Process
Campus Life Services
ITS Security response to Scans
UCSF ITS has started scanning all connected devices and is requiring patches and reconfigurations to enhance security, CLS IS has performed the required actions on our servers for the most recent scan.
Digital Signage
The following improvements have taken place this period:
o Added Video to signs in Student Health Services at Parnassus and Mission Bay
o Added the new Red Limited shuttle to the signs at MCB and developed a new method for deploying shuttle data which is more adaptable to shuttle route changes
o Added Mission Hall Classroom scheduling data to that lobby sign
o Developed the ability to add UCSF Calendar data to the signs.
o Deployed Dean Evans scheduling data to Medical Center Nutrition and Food Services Signs
o Delivered training to CLS Facilities Services, Medical Center Facilities Services, Diabetes Center and School of Medicine focused on improved communications
o Improved live data formatting for MCB/Carmelina's and Parnassus/Food Court menus
Website Audit
Conducted a full site audit and successfully collaborated with content administrators for all CLS departments to continuously improve content and user experience. The results of the site audit helped to improve many web pages and broken links that existed in each department website.
CLS Services at UCSF Mobile App
The following improvements have taken place this period:
o Successfully improved the mobile experience by reducing excessive content, and condensing multiple points of interest (POI)
o Developed a recurring design review of all categories to include title and icon update to ensure delivery of relevant content
o Created a monthly info graphic report and a detailed analytic report to provide insights on our mobile app use
Campus Trader
The Campus Trader website implemented to support traders, buyers, and sellers, will be decommissioned on December 31, 2016 due to a dramatic decline of its use.
Unique Accounts for Email Marketing Tool
Successfully deployed unique accounts for all users of Constant Contact, the email marketing tool for CLS, to ensure security of users posting and creating email campaigns for CLS. As a result, users do not have to share accounts, and ensures that only active users are using the tool.
ITS Advocacy
We continue to provide a voice for CLS departmental needs on the UCSF IT Governance committees for Infrastructure, Security, Access Management, and Customer Support.
Arts & Events
Web Content Audit
Conducted a site content audit and provided some suggestions to improve content on the Arts and Events web page. Specifically, suggested to enhance calendar events for multiple days to improve the calendar widget display on the CLS and Department home pages thereby providing relevant and easy content consumption for our visitors.
Documents & Media
Library Business Center setup
DM store was successfully migrated to its new location in the library.
Library Pcounter Setup
We were successful in cutting over from the legacy system for library customer printing to the Documents & Media Pcounter system. This resulted in enhanced security compliance and savings in effort for the library.
Online Store
Continue work to identify an updated PCI compliant online payment system.
Facilities Services
Mobile Device Support
We leveraged the new Apple Device enrollment program on supported mobile devices in collaboration with Facilities Services and ITS.
Family Services
Lactation Content
Provided support to enhance the lactation page with the "expand" feature, improved table layouts, and embedded Google maps with map pin locations to identify lactation accommodation sites at UCSF. As a result, visitors are able to view the lactation web content to get directions quickly and visually all in one page.
Fitness and Recreation
Wyse Lockdown Station to secure recurring billing
Deploying a high security single use thin client to allow for high security of credit card information captured for recurring billing purposes.
Enhanced Credit Card Security
Successfully tested a PCI security enhancement to prevent accidental credit card payment entries into the Fitness Centers business system. Deployment efforts are underway.
Student Upload Improvement
Development of a new student file to more accurately list students who are charged a fitness center fee and are therefore allowed access to both centers is underway. This is a collaborative effort with the Registrar's Office, Fitness & Recreation, IS and BSD.
KPI Reports
Delivered annual KPI reports to allow the business to keep a pulse on their operation with ease. Reports include retention rate, and attrition rate for the full fiscal year. Additionally, Program Registration reports are now available for further detailed analysis.
Payroll Deduction Invalid Employees
Continue to provide technical support to ensure members with payroll deduction are uploaded correctly. As a result, identified and corrected 18 records. Continued to work on membership billing to correct the invalid or unidentified employee IDs before submitting the file to the payroll system. This process prevents invalid deductions, and improves customer service for the fitness center.
Group X Drop-in Pilates
Successfully rolled out the drop-in pilates program in SNG Group X. Members and guests can book classes via SNG online services and SNG mobile app. Series sales purchases can also be made online without front desk assistance providing more flexibility to members and guests.
Housing Services
SMS Messaging
Completed SMS messaging service development that will be used to notify tenants in the event of emergency or urgent announcements. This feature will be particularly pertinent during the increased construction activity at Mission Bay during the next 2-3 years and will allow the housing department to communicate to the tenant community with relevant and urgent information.
Secure File Server Migration
Organized an effective approach and facilitated the secure file server migration for the Housing Department. Since the folder does not store sensitive credit card information, compliance scans of this secure server are not necessary. However, since the data is still confidential, the new secure folder is needed.
Review Luxer Locker
Provided consultative support to evaluate the implementation of Luxer Locker, and helped ensure the use of student data meets FERPA guidelines. Support included advice to plan the implementation of Luxer Locker, and for the possible deactivation of Parcel Manager, which manages parcels for tenants of UCSF Housing. Next step is to evaluate the holiday volume and brainstorm plans for managing excess packages if necessary.
Enhance Parcel Manager
Enhanced the parcel manager application to accommodate mid-year changes in room assignments. This will allow correct room designations for parcels for tenant room changes, and ensure accuracy for package deliveries and improved customer service.
Report Development
Developed two custom reports in the new StarRez application to support a Housing goal in Achieveit. The two reports will provide the room rate by term and application status, which are critical reports for the Housing department.
Integrate Renter Insurance in application
Improved the customer experience and reduced the potential cost of not having renter's insurance, BSD worked with StarRez to integrate the Grad Guard Renter's insurance in the application process. It was a perfect combination, since UCOP approved, and StarRez has a previous partnership with Grad Guard.
Set up REST API
Successfully configured and tested the REST API to extract data from the StarRez Cloud Database. Periodically, data transfers of confidential tenant information between CLS and StarRez Servers is needed. The REST API will allow for the data transfer, but a secure data transfer method was needed. Created a secure FTP task to allow the transfer of data between the CLS and StarRez Servers, and maintain FERPA compliance. This process will be critical at go-live.
Match Room Information to Maximo
Successfully loaded the room information into StarRez to match Maximo's room numbers to allow for accurate submission of work orders when issues arise for housing units.
Payment Gateway Setup
Continued to champion the project implementation and configuration of the payment gateway and processor for the StarRez Application. Since the integration with MasterCard Payment Gateway and Chase PaymentTech is new to the UCSF Controller's office, BSD took the lead to work with the Payment Gateway, and Chase to ensure the platform and configuration are correct. The process is currently pending the Chase Account setup by the UCSF Controller's office and Housing Services Department. The next steps are to conduct the testing for billing, and payment process for credit cards and e-checks.
Wireless Support
Continue to work on behalf of Housing Services with ITS to ensure the wireless and network maintain the high standards required by the housing residents. The project has been delayed by ITS resource constraints but we expect it to pick up again over the next several months.
Wyse Lockdown Station to secure recurring billing
Deploying a high security single use thin client to allow for high security of credit card information captured for recurring billing purposes.
Retail Services
MB Conference Center POS Replacement support
Currently working with ITS, Aramark and Comcast to implement the new infrastructure to upgrade the POS system to higher security standards.
MB AV Support
The Coblentz upgrade project is currently out for bid and look forward to more details on next steps by our next communications. We have also scheduled multiple sessions to evaluate technology options for digital whiteboard functionality in the refreshed boardroom.
Feasibility Review of Archibus
Conducted a feasibility review of the Archibus Real Estate management application to determine if it would be a good fit for Retail Services. Determined that the software does not calculate percentage rent for tenants a critical department requirement and therefore, cannot be used.
Spectra Support
Provided expert consultative services to determine the best way to manage charges and payments. The continued partnership with the Retail Service team and Finance Service Center allows for the most accurate transactional entries into the system while maintaining accurate ledger postings.
EFT or E-check Feasibility
Conducted a feasibility analysis of an online portal to allow tenants the ability to submit payments online. Tenants are complaining that the cost of submitting checks are high, and Retail Services would like to offer EFT as a convenience. Though, a potential convenience for the vendors, there is a cost to the operation beyond the cost a vendor incurs for EFT payments. As a result, Retail Services has the information needed to make the decision and share with the vendors.
Transportation Services
Trip Planner Server OS upgrade
Successfully updated Trip Planner without impact to the customer.
Vanity URL for Feedback
Coordinated the creation of a vanity url for Transportation feedback making it easier for customers to remember.
PCI security efforts
Worked closely with Transportation Services to support the assessment and enhancement of system security for all their credit card processing systems.
Wyse Lockdown Station to secure recurring billing
Deploying a high security single use thin client to allow for high security of credit card information captured for recurring billing purposes.
• Welcome to our new intern Raymond Yip from Transportation Services scheduled to begin December 5, 2016
• StarRez User Acceptance Testing
• Digital Signage Energy Dashboard Prototype
• Mobile App Icon Refresh & Upgrade
• Address server/infrastructure impacts due to UCSF data center migration
• Respond to UCSF PCI changes to operations, network and system administration
• Website functionality updates
• CLS Survey Enhancements
• Fitness & Recreation Customer Experience Management Pilot