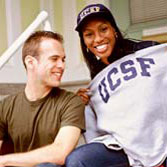 Retail
Retail Services provide on-campus dining, shopping, and banking services to the faculty, staff, and students at UCSF. Our goal is to bring value, convenience, and variety to the UCSF community and enhance the quality of life on campus.
Food Truck Thursdays!
Every Thursday until June 27, join the food truck lunch party from 11 am-1:30 pm at Mission Bay!
Located on 4th Street @Nelson Rising Lane. Come out and enjoy the tasty options.
Quick Links
News & Specials
Memorial Day Hours of Operation
We hope you will have a pleasant Memorial Day. Please…
Read more >>
Courtyard Caffe Closure
This summer, UCSF says goodbye to the Courtyard Caffe…
Read more >>
Food Truck Thursdays!
Variety is the spice of life, and we're serving up…
Read more >>
At Your Campus
Find Us
Find Us at Your UCSF Location UCSF is a multi-campus…
Read more >>
View Retailers at Your Location
Download a Guide to Campus Retailers. Here you'll…
Read more >>
Copyright © The Regents of the University of California. All rights reserved.