New Mediterranean Restaurant Opening Soon in Mission Hall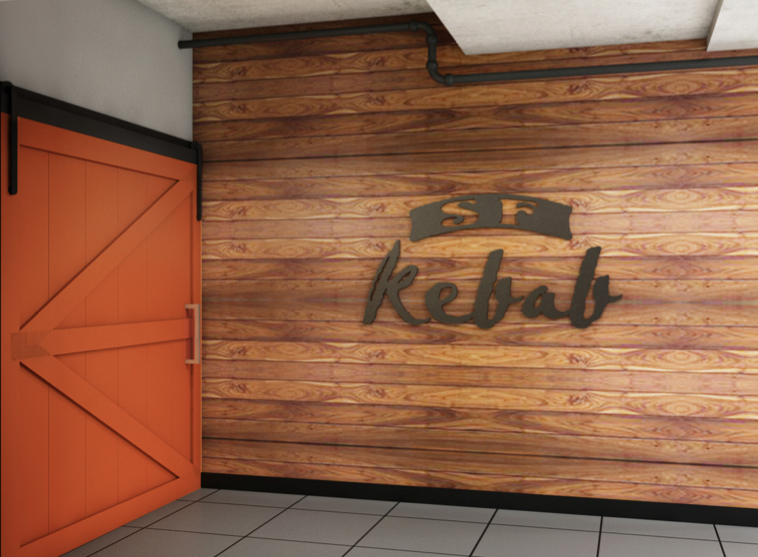 SF Kebab, a Mediterranean restaurant from the owner of the popular Hayes & Kebab in Hayes Valley, will open soon in the first floor café space in Mission Hall.
The contractors worked through the holidays and the paper should be coming off the exterior windows later this month. "Once the paper comes off, everyone will be able to watch the progress as the restaurant really starts to take shape prior to the opening," said Jen Dowd, retail services manager at UCSF.
While signage at the restaurant previewed a January opening, that was delayed for numerous reasons related to the complicated process of construction. Dowd said the specific opening date has yet to be determined, but it should be in late February or early March.
Owner and General Manager, Bawer Tekin, specializes in authentic Mediterranean cuisine such as gyros, wraps, kebabs, hummus, tabbouleh, couscous and more. Marketing Manager Elke Tekin said they are excited to become part of the UCSF community.
"We specialize in local, sustainable, healthy food which fits with the university's philosophy. It is a beautiful match for both of us."
The restaurant offers a variety of fast casual Mediterranean foods all of which are made freshly in house and never frozen. SF Kebab will also feature homemade bread and gyro made with a special recipe. Spices and dried products are sourced from the Middle East to assure the authenticity of the flavors. SF Kebab prides itself on creating a comfortable and welcoming atmosphere with Moroccan pendants and banqet seating. The design is courtesy of Tecta Associates, a well-known San Francisco architect firm.
Many of the same staff that worked at Hayes & Kebab in Hayes Valley will join the Tekin's at SF Kebab. The restaurant will be open for breakfast, lunch and dinner seven days a week and will provide catering. Menu items will also include country style breakfast and weekend brunch including freshly made pastries. SF Kebab will also feature a banquet room for meetings and parties.