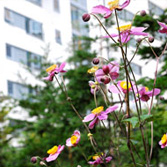 Housing
We provide quality on-campus housing and related services to UC San Francisco students, post-docs, residents, clinical fellows, and faculty. If you prefer off-campus living, browse ads from private landlords or potential roommates. Short-term visitors may view a wide selection of hoteliers near campus locations. Let us assist you with your accommodations in San Francisco.
Spotlight
Sunday, March 8th at 2am is time to "Spring Forward!" Don't forget to set your clocks ahead one hour. Daylight Savings Time begins!
To learn more, please visit this site:… Read more >
Quick Links
News & Events
Rents on the rise in Bay Area
Click here to read the SF Chronicle article.
Read more >>
Need to furnish your apartment? Or need to sell / give away your stuff?
We have a new, FREE, online barter/trading system,…
Read more >>
New events coming soon!
Please check back with us!
Read more >>
Calendar