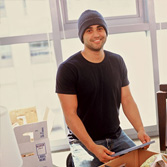 Housing
We provide quality on-campus housing and related services to UC San Francisco students, post-docs, residents, clinical fellows, and faculty. If you prefer off-campus living, browse ads from private landlords or potential roommates. Short-term visitors may view a wide selection of hoteliers near campus locations. Let us assist you with your accommodations in San Francisco.
Spotlight
Faculty Units available at the Parnassus campus! Apply Now! Just click the link to the right!
Summer Visitor Housing
In the past, UCSF Housing Services offered a limited number of Summer Visitor rooms for interns working at UCSF. However, due to extremely high demand from current UCSF students, we are unable to continue this program in 2015-16.
Other universities in San Francisco offer some Summer Visitor Housing programs:
University of San Francisco click here
American College of Traditional Chinese Medicine click here
For off campus short-term housing (hotels, guest house, corporate rentals, etc.) information please visit:
http://campuslifeservices.ucsf.edu/housing/services/off_campus_housing
Rexidence is a company that provides student housing accommodations. It is not affiliated with UCSF, but they have a location near UCSF's Mount Zion campus.
Quick Links
News & Events
UCSF master leases units at Bayside Village
UCSF is now placing students at Bayside Village. …
Read more >>
Our Water Conservation Efforts
As you are already aware, California is experiencing…
Read more >>
Need to furnish your apartment? Or need to sell / give away your stuff?
We have a new, FREE, online barter/trading system,…
Read more >>
Calendar