Forms / Downloads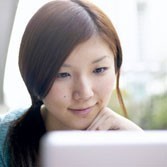 StarRez and your tenant portal now have all the forms you'll need to submit online. Please go to your tenant portal for forms.

Additional Forms and Information you may need
Bicycle Storage Application (Mission Bay)
To apply for a spot in the Mission Bay Housing Bicycle Storage rooms, please complete this application.
UCSF Housing Bicycle Policy
Housing Services has implemented a bicycle policy that was designed for the overall safety and protection of your bicycle here on the UCSF Housing property.
Protect Your Family from Lead in Your Home
Housing built before 1978 may contain lead-based paint, and the law requires landlords to disclose this information to tenants. Avenue Houses in Zip Code 94122 were all built prior to 1978, so Housing Services provides this federal government publication, "Protect Your Family from Lead in Your Home." However, UCSF properties have no known presence of lead-based paint and/or lead-based paint hazards in our housing. All properties have been renovated since 1978, and all possible lead-based paint hazards have been removed or sealed. Although some lead-based paint may exist under protective layers of paint or finishing, this is not believed to pose any present concern or threat of harm. Housing Services has no reports or records of lead-based paint hazards in the housing. Addresses at 145 Irving Street (94122), Aldea San Miguel (94131), and Mission Bay (94158) were built after 1978, and do not contain lead-based paint or products.
Tenant Handbooks
To give you a detailed description of the community you'll be living in and the services we provide, housing handbooks for each of our properties can be found here.
Parnassus Handbook (This includes Aldea San Miguel, Avenue Housing, 145 Irving and Faculty Housing on 5th)
Mission Bay Handbook
Didn't find what you were looking for?
Please feel free to contact us at .(JavaScript must be enabled to view this email address) via email.