Mind-Body Connection. Build physical and mental muscle.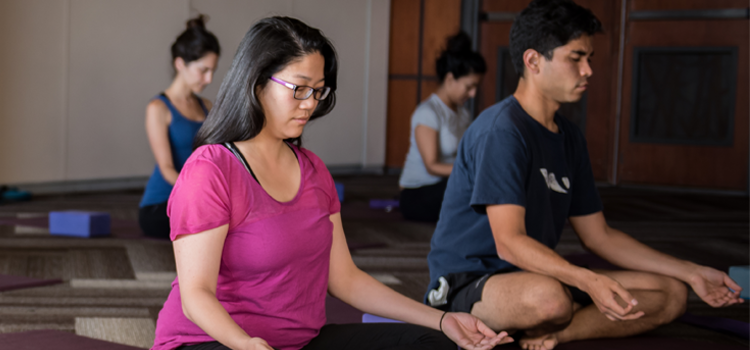 PiYo® Live. Unleash your power with Pilates, yoga, invigorating music, and non-stop movement. You'll sweat, stretch, and strengthen–all in one workout. Mission Bay only.
Meditation. Discover the amazing mental and physical benefits of meditation, from improved concentration and lowered blood pressure to stress reduction and increased immunity. Mission Bay only.
BODYFLOW™ A harmonizing blend of yoga, tai chi, and Pilates that builds flexibility and strength. Controlled breathing, concentration, and a series of stretches and poses choreographed to music creates a holistic workout. Parnassus only.
S-t-r-e-t-c-h. Unlock stiffness, improve posture, and increase flexibility and range of motion in this feel-good, full-body stretch class.
Find out more about our Group X classes.