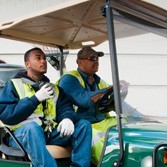 Facilities
Facilities Services is here to create an exceptional physical environment at UC San Francisco. We help to support research, teaching, health care, and the UC San Francisco community service mission by tending to the varied operational and maintenance needs of UC San Francisco's including buildings, grounds, energy, and other facilities.
Spotlight
Now you can find all of your facility needs here on the Campus Life Services website. Check out all the services we offer and let us know how we can help you.
Landscaping & Pest Control

You need your space to be clean, safe, and comfortable from the inside out. We've got you covered with our landscaping and pest control services.
Need help now? Call 415.476.2021.
Quick Links
News
Resources
Resources
Download the following resources for your reference:…
Read more >>