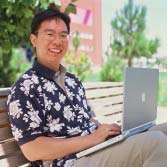 Campus Life Services
From transportation, housing, and business support to child care, entertainment, fitness, building operations and maintenance, and more—for 50 years the businesses of Campus Life Services have touched everyone, at every campus location. In ways great and small, we work hard to help make life better for the people who teach, study, work, and visit UC San Francisco.
Summer Time Fun is Here
Fun is a requirement this summer, so check out Arts & Events' calendar for concerts, movies, and other events. Take advantage of discounts we offer to theme parks and other hot spots!
Shop Campus Life Services
This web portal provides easy access to the various online products and services available through Campus Life Services. These include:
Online Transactions, where you can complete the transaction on your computer, and
Downloadable Forms (indicated with a PDF symbol) that will lead you to a form that will need to be downloaded onto your computer. These transactions will entail faxing or delivering a form to a specified location.
If you have any questions about any of our products and services, please visit our Contact page.
Sign up to receive news and special alerts from Campus Life Services.
Note that the Campus Life Services Shop specified below - http://clsonlinestore.ucsf.edu/ is only available within the campus intranet.
Apparel, Books, Software Discounts and More
Event Tickets & Bear Hugs
Fitness & Recreation Center Membership
Fitness Classes and Activities
Meetings
Printing, Copying & Paper, Photography
Transportation
UCSF Retail Stores, Restaurants, Banks & More
Quick Links
News & Specials
Buy and Sell Items at Campus Trader
Moving out? Moving in? Need some space? If you're…
Read more >>
Love Your Vendor
Buy a sandwich. Let the music play. Every time you…
Read more >>
We Hear You
We are listening. Campus Life Services wants to know…
Read more >>
Explore
I am Campus Life Services
You may know where to go for a free concert or what…
Read more >>
Follow Us!
Facebook and Twitter - Campus Life Services is on the…
Read more >>