UCSF Transportation Services Can Save You Money on Your Commute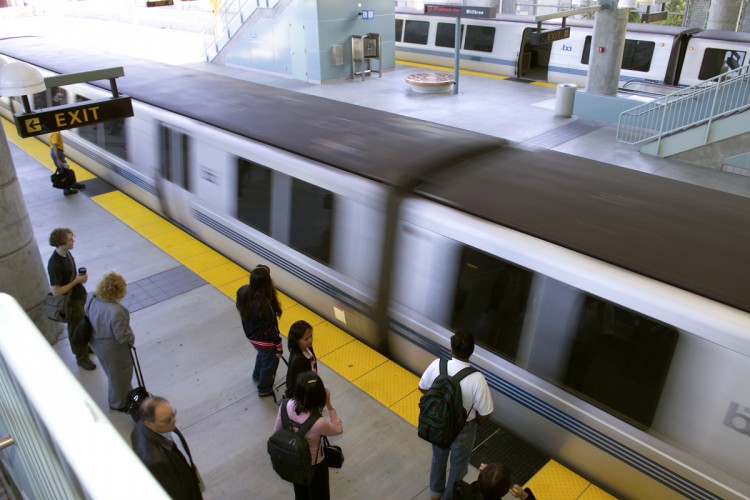 UC San Francisco Transportation Services has changed vendors to administer its pre-tax commuter programs, saving university employees money on their daily commutes.
Transportation Services switched from HR Simplified to Edenred Commuter Benefit Solutions. The new vendor (ECBS) is the nation's leading provider of Commuter Benefits, serving more than 12,000 employers and 1.9 million employees. ECBS offers an easy-to-use mobile app and enhanced online experience for commuters to manage their accounts. Along with the added convenience, ECBS's $3 monthly participant fee is 12 percent less than the $3.39 monthly fee currently being charged by HR Simplified.
As an incentive to enroll, for the first six months of the program Transportation Services will pay the monthly fee for all new enrollees in Edenred Commuter Benefit Solutions – even if they are currently enrolled in HR Simplified.
"Many university employees don't realize that the IRS allows them to pay for portions of their daily commute to work on a pre-tax basis, which can save them up to 40 percent in commuter costs every month," said David Schachman, finance and business operations manager at Transportation Services.
By enrolling in a pre-tax commuter program such as Edenred Commuter Benefit Solutions, employees can contribute up to $255 per month pre-tax towards mass transit and non-UC parking costs. That's up to $510 per month pre-tax benefits. Transportation Services provides complete details on their website.
The university has approximately 2,600 participants in the pre-tax commuter program but Schachman would like to see that number grow. "I believe we can easily increase the number of people participating by simply getting the word out. We want more people to take advantage of the pre-tax benefit, which is why Transportation Services is offering to pick up the cost for monthly fees during the first six months of the new program."
Schachman also noted that Edenred Commuter Benefit Solutions is the nation's leading provider of Commuter Benefits, serving approximately 10 percent of Fortune 500 companies and 20 percent of Fortune 100 companies.
"They are much larger than our current provider and their sole focus is commuter benefit programs," he said. "I believe our employees will notice a dramatic difference in value and customer service."
With transportation costs steadily increasing in the Bay Area, Erick Villalobos, director of Transportation Services, encourages all UCSF employees to enroll in the Edenred Commuter Benefits Solutions program. "If you already spend your hard earned money on transportation costs, it's a win-win with no downside for our employees to enroll in the program," he said.
To enroll or to learn more, visit Edenred Commuter Benefit Solutions at www.commutercheckdirect.com.