New Facilities Services Projects Save UCSF Water, Energy and Money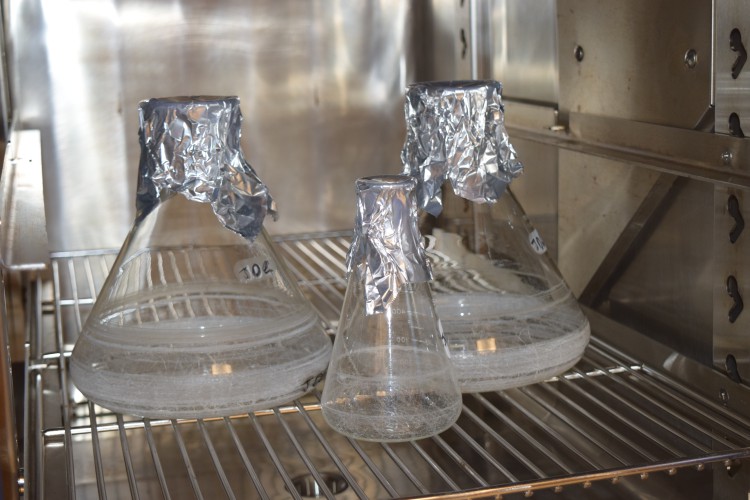 Over the past fiscal year, the UC San Francisco campus has seen a six percent reduction in its annual electricity use and nine percent reduction in water consumption thanks to several new programs initiated by Facilities Services.
Reducing energy and water consumption will save the university money and is good for the environment. "Over the last fiscal year, electricity use on campus dropped by 5,400,000 kilowatt hours, or the equivalent of about the same amount of electricity used by 810 typical California households," said Jodi Soboll, director, infrastructure and utilities and deputy executive director for Facilities Services.
UCSF will save approximately $870,00 this year on utility bills
At the current average electricity rate, the reduction means UCSF will save about $870,000 this year on its utility bills compared to business-as-usual, and about $10.8 million over the next 10 years, factoring in rate escalation.
"The reductions stem from several energy efficiency projects which fine-tuned and optimized heating, cooling, and ventilation systems at several buildings," said Jamie Hand, energy manager at UCSF. Those buildings include Arthur and Toni Rembe Rock Hall, Sandler Neurosciences Research Building, the UCSF Library, and the Eli and Edythe Broad Center of Regeneration Medicine.
"Many of our Mission Bay buildings have modern equipment and control systems, so when we launch an energy project we don't need to replace much equipment," Hand said. "We can get most of the savings by making software changes to the control system. Building engineers and our trades staff play a large role in these projects. They help us identify savings opportunities, problem areas, and, in many cases, they implement the changes by re-programming controls sequences."
Replacing inefficient freezers in research labs
Hand also worked directly with UCSF's research labs to replace inefficient freezers. "The ultra-low temperature freezers can use as much energy as an average household over the course of a year. Several manufacturers now have freezers that are 50 percent more energy efficient so we offer a $5,000 rebate as an incentive for labs to replace the old freezers."
Over the last two years, approximately 20 old freezers have been replaced by energy-efficient freezers, Hand said.
New sterilizers in labs lead to water savings
A similar incentive program has led to increased water conservation on campus. Facilities Services recently completed a pilot project for the new Water Efficient Equipment Incentive Program. The program provides financial incentives for campus laboratories to purchase new water-efficient equipment, primarily sterilizers. Labs can receive $5,000 for a new sterilizer, once the new equipment meets the targeted amount in water savings.
Facilities partnered with the Department of Cellular & Molecular Pharmacology to replace seven sterilizers at Genentech Hall. The total incentive for the seven sterilizers will be $35,000. In addition, the sterilizer replacement went through the San Francisco Water Department Equipment Incentive Program, earning the department a rebate of $86,000.
"We were able to verify water consumption by installing water meters on the old sterilizers and taking weekly readings for two months," said Eli Perszyk, water program coordinator. "Water meters on the new sterilizers were read until the water savings payback was met."
Overall, the campus reduced water consumption by approximately 15 million gallons last fiscal year.
Soboll said reducing energy and water consumption on campus will continue to be a focus for Facilities Services. "We want to help our research community focus on our core mission and working with them to replace old, inefficient equipment is one way we can do that. In addition, constantly monitoring the energy use in our buildings and fine-tuning the control systems keeps the campus running efficiently."