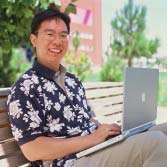 Campus Life Services
From transportation, housing, and business support to child care, entertainment, fitness, building operations and maintenance, and more—for 50 years the businesses of Campus Life Services have touched everyone, at every campus location. In ways great and small, we work hard to help make life better for the people who teach, study, work, and visit UC San Francisco.
The Season to Give
Give the gift of warmth and food. Find our donation bins for coats and food at the fitness centers. See our Facebook page for other ways to share this season.
Quick Links
News & Specials
Priority Process for Housing Applicants Impacted by Typhoon Haiyan
Earlier this week, Chancellor Desmond-Hellmann expressed…
Read more >>
Important Changes to UCSF Shuttles
For your safety, effective October 14, 2013, we require…
Read more >>
Love Your Vendor
Buy a sandwich. Let the music play. Every time you…
Read more >>
Explore
I am Campus Life Services
You may know where to go for a free concert or what…
Read more >>
Follow Us!
Facebook and Twitter - Campus Life Services is on the…
Read more >>