UCSF Night With the Deltas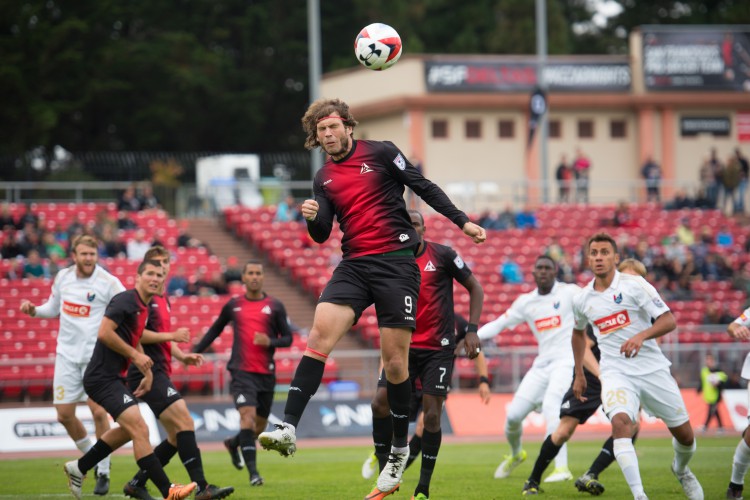 Here's your chance to see San Francisco's professional soccer team, the San Francisco Deltas, for free! UCSF and the Deltas are providing complimentary game day tickets to the UCSF community for the Saturday, Oct. 14 match with Puerto Rico FC. The match starts at 5pm and will be held at historic Kezar Stadium near the Parnassus campus.
The Deltas began play in the North American Soccer League this year. Supporters of the Deltas are collectively known as the Delta Force and the group's match-day activities center around Kezar Pub, located directly across the street from the stadium. The Deltas are providing complimentary tickets to the UCSF community to bring a large, boisterous, crowd to Kezar and provide a true home match advantage against Puerto Rico FC.
To be part of this unique event and throw your support to the Deltas, order tickets through the Deltas at their Eventbrite page. This event is sponsored by UCSF Campus Life Services, Arts & Events, and the SF Deltas.