Modernization Project Targets 27 Elevators at UCSF
---
Published on May 24, 2018
---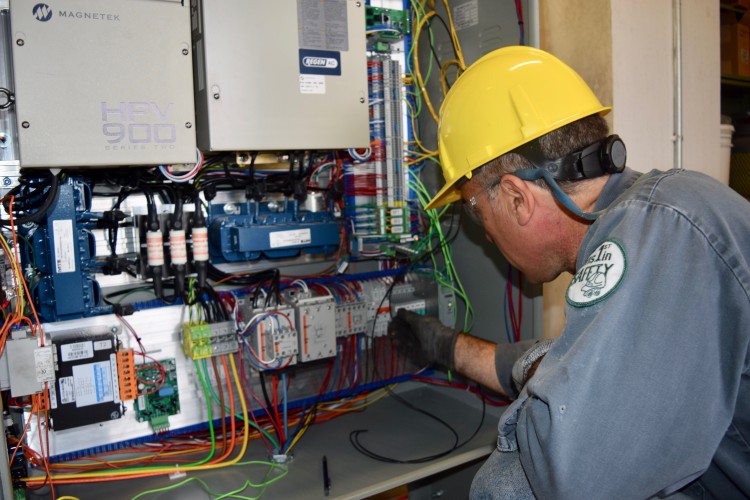 For Sandy DeVries, manager of the NRG Oncology Biospecimen Bank at UC San Francisco's Mt. Zion campus, a broken elevator has a major impact on her day-to-day operations.
DeVries receives 10-20 packages a day containing critical samples such as frozen or fresh tissue, fluids like plasma or serum, unstained slides, and tissue blocks. Over half of the shipments are on dry ice and weigh five to 20 pounds apiece. They must be unpacked within one-and-a-half hours upon receipt.
"Some samples are required to be processed immediately in order for patients to be enrolled and treated in clinical trials," DeVries said. "If the elevator is out, we need assistance bringing the packages up to the third floor in a timely manner. If my staff was to do this, it would negatively impact our already high-volume workdays."
So, when UCSF Real Estate and Facilities Services embarked on a project to refurbish elevators around campus, Mt. Zion's elevators were a given a high priority.
"We are so pleased to have the resources to renew our campus environment piece by piece, and elevators are one of our top renewal priorities to keep UCSF a top-notch research and clinical environment," said Jon Giacomi, assistant vice chancellor of Facilities Services.
Susan Yun, operations contract analyst with Facilities Services, said 27 elevators at Mt. Zion, Parnassus and the Buchanan Dental Clinic are in the process of being modernized. Gordon Chen is the project manager for UCSF Real Estate while Yun provides editorial support for customer notices and distributes information to building occupants.
Facilities Services facilities managers are working with contractors on electrical shutdowns and refurbishing the elevators. They also work with key stakeholders to provide updates, allocate space for workers to stage equipment and tools, and address any complaints associated with the modernization project.
Facilities engineers and the trades/electrical team work with contractors on electrical shutdowns and facilities infrastructure support.
Otis Elevator has been hired to do the work and funds have been allocated from the Facilities Investment Needs (FIN) program, which allocates $10 to $15 million annually to repair existing buildings and infrastructure.
DeVries said the elevators are also needed for twice weekly shipments of dry ice, liquid nitrogen tanks, and the occasional freezer. She said the communication with everyone involved in modernizing the elevators has been excellent. "They went out of their way to help when needed," she said.
Adele Dow, manages research support services at Mt. Zion and supervises the centralized glass wash and autoclaving service that supports all of the building's researchers. She said the elevator work has been routinely communicated. "Signage has been posted at the work site and regular electronic communication has been distributed to building occupants."
Yun said communication is critical given the importance of elevators to the university's research operation. She said elevators in the School of Dentistry, Millberry Union Garage, and Medical Sciences Building are all scheduled to be upgraded over the next two years.