Help Name the New Housing Project at Minnesota Street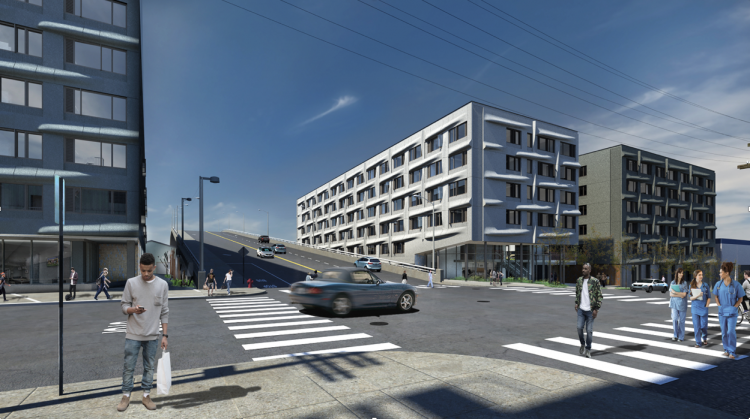 You have the opportunity to put your creative mind to work and submit a naming nomination for the new UC San Francisco student and trainee housing complex opening in summer, 2019.
Campus Life Services-Housing is sponsoring the contest. They are seeking names for the overall project and/or the two individual buildings that make up the complex. It's important to note that names of a person or families cannot be considered.
Opening in summer, 2019, this new housing community will provide eligible UCSF students, post docs, residents, and clinical fellows with below-market rental apartments within close proximity to the Mission Bay campus. The two buildings are located at 590 & 600 Minnesota Street in the Dogpatch neighborhood, on the north and south boundaries of 18th Street. The complex will feature 595 furnished units: 386 efficiency units, 96 studio units, and 113 two-bedroom units (intended for single students to share). Amenities will include wifi and ethernet services, study space, social/community space, a fitness room, laundry, food retail space, bike parking, and tenant rideshare vehicles.  
The project architect is KieranTimberlake. The complex is within walking distance to the UCSF Mission Bay campus, and is served by UCSF shuttles and MUNI public transportation routes.
Visit the new Campus Life Services Construction Impacts page for additional information.
You can submit your nominations by Dec. 20 for the new housing complex and its two buildings here. The successful name will be announced by May, 2018.