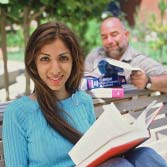 Campus Life Services
From transportation, housing, and business support to child care, entertainment, fitness, building operations and maintenance, and more—for 50 years the businesses of Campus Life Services have touched everyone, at every campus location. In ways great and small, we work hard to help make life better for the people who teach, study, work, and visit UC San Francisco.
Summer in SF
Our city is the best place for a stay-cation in August. Music festivals, foodie events, art, and more. Stay tuned to our Facebook page for daily updates about on and off-campus fun!
Now you can access the various online products and services available through Campus Life Services, via online transactions and downloadable forms.

Read more >