Great People Development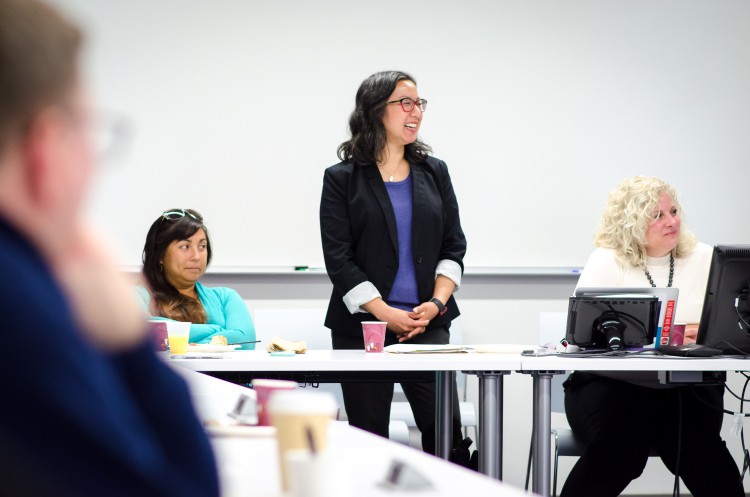 "Putting our people on their path to greatness!"
Campus Life Service's development and training programs focus on the people that make CLS a great place to work. Employee performance excellence and career growth is supported through orientations, trainings, and standards that bring out the best in all CLS employees.
Please visit our pages to learn more about our core programs and services:
Career Development Program
Leadership Development Program
Supervisor Competency Certification Program
Training Courses
Tuition Assistance Program
For reference:
UCSF Training Compensation Policy
For additional information or any questions, contact Elicia Rozic, CLS's Great People Development Manager, at .(JavaScript must be enabled to view this email address).
Announcements

AMP (formerly ABOG) Mentorship Program Brown Bag Sessions
ABOG, rebranded as Academic Management Professionals (AMP), is hosting a series of Mentorship Program informational brown bag sessions February 12–16 at various campus locations. Mentee applications are open to all, but priority for selection is given to AMP members. 
CLS Graduates of the UCSF Diversity and Inclusion Certificate Program
Two CLS staff members, Amy McKinney (Housing Services) and Joey Convento (Arts & Events), completed the UCSF Diversity and Inclusion Certificate Program. The program focuses on exploring concepts essential to enhancing an inclusive work environment through lecture, experiential and independent activities. Participants explore their own backgrounds to deepen their understanding on stereotypes and biases and learn the tools to support a more inclusive climate. A Graduation Celebration was held at the Faculty Alumni House on Wednesday, December 14th. J. Renee Navarro, PharmD, MD, Vice Chancellor Diversity and Outreach, and LaMisha Hill, Ph.D., Director of the Multicultural Resource Center, led the ceremonies and presented the certificates to the graduates. Click for more information on the UCSF Diversity and Inclusion Certificate Program